Kodak Black Shakes Off Shooting With Fresh Round Of Trump Praise, Biden Criticism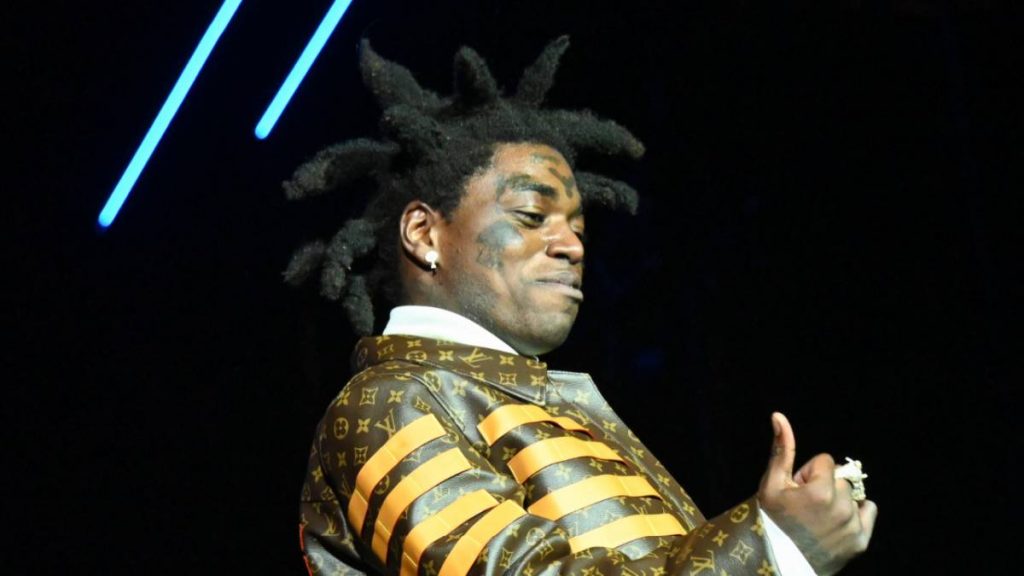 Mere days after being shot in the leg on Super Bowl Sunday (February 13), Kodak Black took to Instagram Live on Tuesday (February 15) to once again shower former President Donald Trump in praise, and expressed disappointment in President Biden's inability to legalize marijuana.
The "Super Gremlin" lyricist has long been a vocal supporter of Trump after he pardoned the rapper prior to leaving office in 2020. Kodak has previously referred to Trump as a "real one," and once admitted he even had a dream about him.
"Man, Trump dat n-gga boy, the fuck," Kodak said in Tuesday's IG Live session. "Trump dat n-gga. This n-gga Biden ain't know nothin bro. This n-gga say he finna come thru and legalize weed [in his first 100 days]. Shit, he said he was gonna get in office, legalize weed federally. I really need for that shit to be legalized federally."
View this post on Instagram
The latest sprinkle of support for the former president comes after Kodak celebrated a year out of jail in January. He posted a video to Instagram to celebrate the occasion, and once again thanked Trump for his pardon.
"Since I was 14, you know what I'm saying, out these same projects. I wasn't ever able to catch a whole year on the streets. So, yesterday I was celebrating a year of freedom," Kodak said to start off the video while donning an oversized MAGA hat. "I caught that bitch… I was steady in and out or juvy, detention center programs, county jail, prison, and shit like that. I see everybody doing the 10-year challenge and sh*t like that, so it's a big accomplishment for me."
I want to thank Trump, Donald Trump, the honorable president, the honorable DT, you know what i'm saying? Without him I wouldn't be here with y'all right now. My family, my fans and friends, everybody.. I guess I'm conscious to know and understand that, man that sh*t's inhumane. That sh*t's crazy for [me] to really be celebrating that [I've] been home [for] a year, dog. So that's what it is, you know, I take everything with a grain of salt."
Kodak Black has a lot to be thankful for, as he survived Sunday's (February 13) shooting and was seen on Tuesday (February 15) leaving Cedars-Sinai Medical Center in Los Angeles. Kodak was one of four people shot outside of a West Hollywood restaurant called The Nice Guy following a Super Bowl afterparty hosted by Justin Bieber. A scuffle reportedly triggered gunfire, and Kodak and Gunna were nearby taking photos with fans when shots rang out. All four victims suffered non-life-threatening injuries and are expected to survive.
View this post on Instagram