Kodak Black Shoots His Shot At DreamDoll With Valentine's Day Gift: 'You My Dream Girl'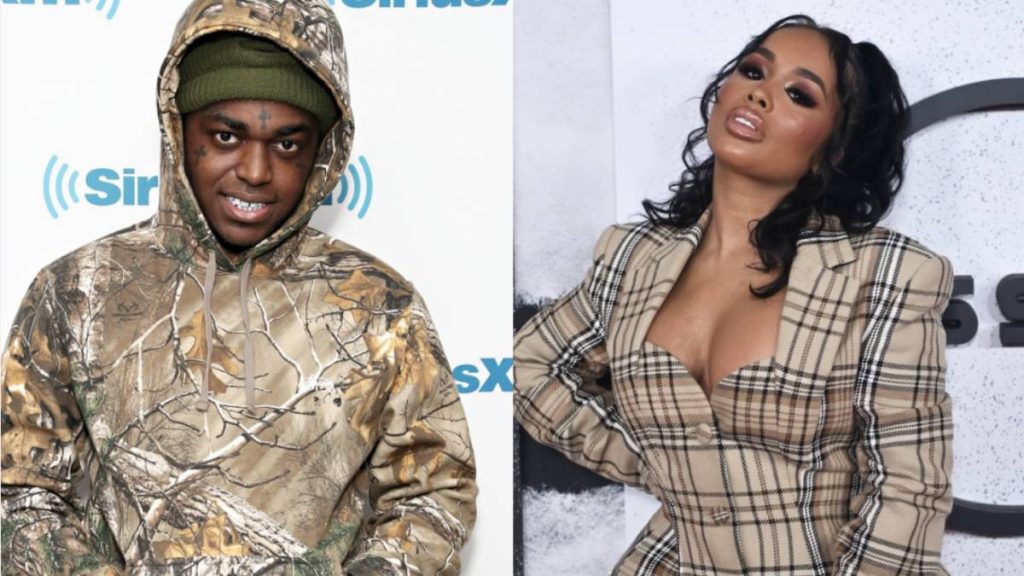 Kodak Black has a history of going above and beyond for Valentine's Day, such as he did when he serenaded JT of the City Girls last year. The 24-year-old rapper is trying to set up his 2022 Valentine's Day early by reaching out to a fellow rapper he wants to link up with during the holiday. The Miami native took to his Instagram recently to make a move on his latest crush, DreamDoll.
All types of flirty messages have been thrown at DreamDoll on Kodak's Instagram, including the rapper telling her to mess with him and posting her on his account. He even went as far as having a custom watch made for her whenever she's ready to explore a possible relationship.
View this post on Instagram
"I Ain't Saying You Gotta B Mine All I Wanna Know Is Will You Be My Valentine ??? Only 8 Of These Watches Was Made & I Know Pink Yo Favorite Color … I Got Rafaello Ready To Push Dat Button , Just Fa You Bae You Special You My Dream Girl @dreamdoll @rafaelloandco," Kodak wrote in a caption of a since-deleted post.
View this post on Instagram
The "Super Gremlin" rapper also used a pair of baked goods to convince DreamDoll to be his Valentine. Unfortunately, Kodak hasn't gotten an answer as she hasn't responded to any of his advances.
Being ignored is something Kutthroat Bill is used to as a pair of female celebrities have already brushed him off. Zendaya did it when she got some love in September 2020 when Kodak had someone round up 24 black balloons and release them in honor of the Euphoria star's birthday.
Cardi B's younger sister Hennessy Carolina was next in line to get some affection when Kodak demanded she gets married to him in November. But just like her peers, Hennessy didn't bat an eyelash.
"@Hennessycarolina need to marry me," Kodak wrote on Instagram with a screenshot of Hennessy's profile. "I'll be a good boy."