Kodak Black Shows Off $10K Donald Trump Chain While Wishing Him Happy Birthday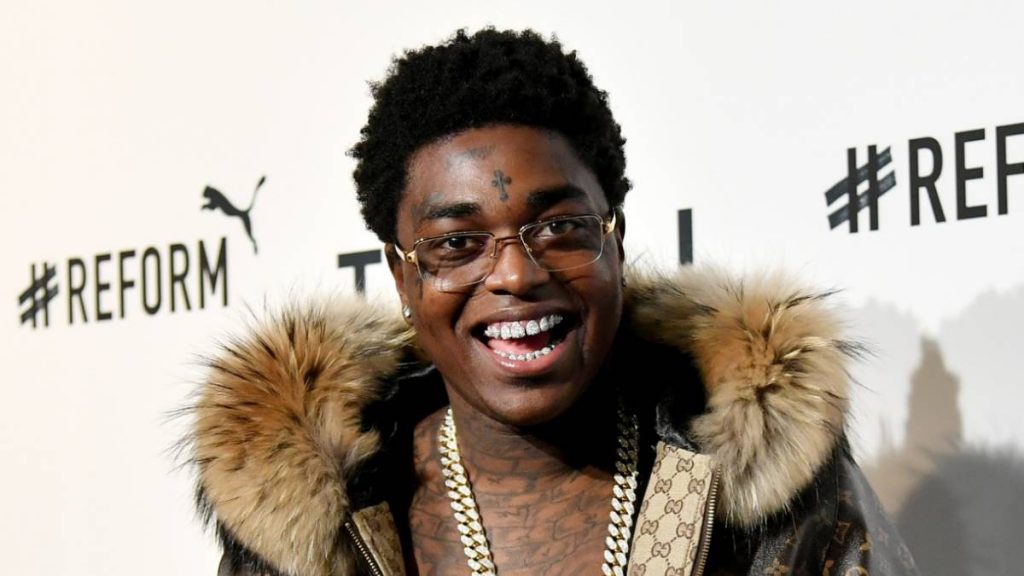 Kodak Black continues to show love to former President Donald Trump, no matter how divisive his support may be. As Trump turned 76 on Tuesday (June 14), the Pompano Beach, Florida native took to his Instagram Story to wish the 45th President of the United States a happy birthday.
Taking his DJT devotion one step further, Kodak also debuted a custom gold chain featuring a pendant of Trump wearing a Make America Great Again (MAGA) cap and smoking a joint.
"Happy Z Day #DT I Love You N-gga @realdonaldtrump @donaldtrumpjr," Yak caption his birthday message.
View this post on Instagram
Valued at $9,545, the 14-karat gold chain was made by Trax NYC jewelers in New York City, who captured Kodak's reaction to the pendant in an Instagram video posted on May 25. According to Maksud "Trax" Agadjani, the unique piece was a "surprise gift."
"Oh, shit, boy!" Kodak says as he sees the pendant for the first time. "You snapped."
View this post on Instagram
Kodak Black's love for Donald Trump stems from the former President pardoning him in January 2021 in one of his final acts before leaving office. The "Super Gremlin" rapper was released from federal prison early after Trump commuted his 46-month sentence over a firearms possession charge from the previous year.
"I Want To Thank The President @RealDonaldTrump For His Commitment To Justice Reform And Shortening My Sentence," he tweeted after arriving home. "I Also Want To Thank Everyone For Their Support And Love. It Means More Than You Will Ever Know. I Want To Continue Giving Back, Learning And Growing."
Lil Wayne also received a presidential pardon from Trump, avoiding a potential 10-year prison sentence after pleading guilty to illegally possessing a loaded weapon on a private jet in December 2020.
The following month, Kodak Black pledged his allegiance to the former President by purchasing a giant diamond ring inscribed with the phrase "Trump Ties."
In fact, Yak's Trump ties run so deep the 25-year-old rapper even admitted to seeing the billionaire while he sleeps. "Had a dream bout trump last night," he tweeted last May. "I love dat n-gga."
With Trump rumored to run for office in 2024, there are no prizes for guessing which candidate will get Kodak Black's support during the next presidential election.