Kodak Black Surprises Fans With Brand New 'Closure' EP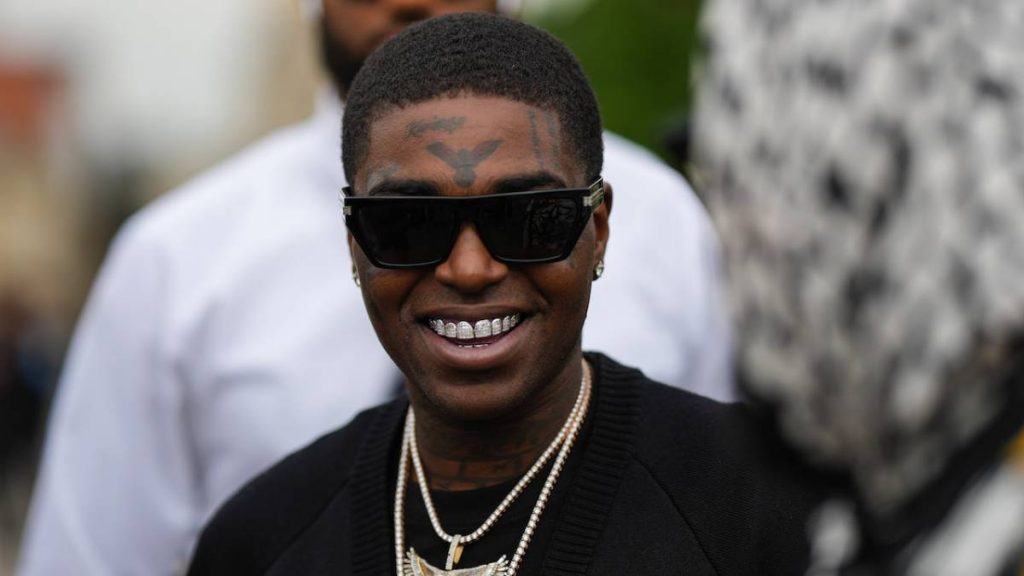 Kodak Black has surprised fans by releasing a brand new EP called 'Closure' — listen to it below.
The Pompano Beach native's latest project isn't available on digital streaming platforms such as Apple Music or Spotify, but instead it's been released on his YouTube channel in an effort to combat a previous leak.
The four-track effort, made up of songs "I'm Off That," "They Fear Me," "X & O's" and "Some Time Away," contains no guest features and according to Kodak, was made while he was in "a dark spot."
Not to be confused by his 2021 song "Closure," you can check the EP out below:
Kodak took to Instagram on Saturday (August 20) to further explain the history behind the new EP while promising fans a new album is on the way.
"New EP OUT NOW ON YOUTUBE #CLOSURE," he captioned the post. "Somebody Leaked It So I Just Put It Up On My Page Officially Since It's Spreading Anyways ! I Made This Last Year In A Dark Spot & Honestly I Prolly Woulda Never Released This !
"I Make Music From My Soul It's So Personal To Me That I Fear Of Re-Opening Old Scars ! This Is Not Intended To Diss Or Expose Anyone , Instead To Close A Chapter In My Book Before I Go On To The Next PEACEFULLY !!!! But I HOPE MY FANS ENJOY THIS."
He continued: "Although I Was Against This Coming Out Right Now Kuz I Was Over All This Shit I KINDA FEEL LIKE IT GOT LEAKED AT A RIGHT TIME I AINT TRIPPING !!! Especially Muhfuckas Playin On My Top & I've Been To Myself Alot Lately So WHY NOT ? MY FANS BEEN IN NEED FOR SOME NEW MUSIC ANYWAYS ! BUT YA THO LOVE TO ALL MY TRUE SUPPORTERS #INKODAKWETRUST BE ON THE LOOKOUT FOR MY NEW ALBUM."
View this post on Instagram
Kodak's previous album, Back For Everything arrived this past February and debuted at No. 2 on the Billboard 200 chart, moving an estimated 60,000 album-equivalent units. With Lil Durk as the album's lone feature guest, the project was buoyed by the appearance of the platinum-selling single "Super Gremlin."
The time between projects has seen Kodak's name in the headlines for several reasons. In July, he was arrested on several federal drug charges including possession of a controlled substance without a prescription and traffick in Oxycodone 14 less than 25 grams.
Cops seized nearly $75,000 and a Dodge Durango from Kodak but his lawyer, Bradford Cohen, argued the money and vehicle should have been returned to his client as he turned over prescriptions for the Oxycodone and the vehicle is registered under his Sniper Gang label.
Weeks later, Kodak found himself reigniting his feud with NBA YoungBoy despite calling for peace while the Baton Rouge native was behind bars.
After being "irritated" by YoungBoy fans who spammed his comments, Kodak quickly touted his love for YoungBoy but disdain toward his supporters. The comment led YoungBoy to subliminally call Kodak a "pussy," setting off another war of words. In a since-deleted rant on Twitter, Kodak let his feelings be known.
"Bitch Ass N-ggas KNOW FIRSTHAND I STAND UP TO DAT SMOKE ! I Could Never B Pussy BIG MONKEY NUTS #YOUKNOW FR FR !" his rant began. I WAS BUSSIN MY ION FR 12 YRS OLD DAT !!!! FUCK A STEPPA !
"N-GGAS GET ON THIS NET & PLAY STUPID ! ONE THING BOUT IT IM FROM BROWARD COUNTY , POMPANOYA ! IF I WAS FAKING OUCHEA N-GGAS A BE ON MY LINE ! RESPECT EARNED ROUND HERE ! WE DONT CARE NUN BOUT NO MONEY. DAM NEAR MY WHOLE FAMILY GANGSTA ITS A MILLION US OUTCHEA ! & IM BEEN OUT THE DOOR ELEMENTARY FR."