Latto Claps Back After Fans Speculate She's Been A Mistress For 3 Years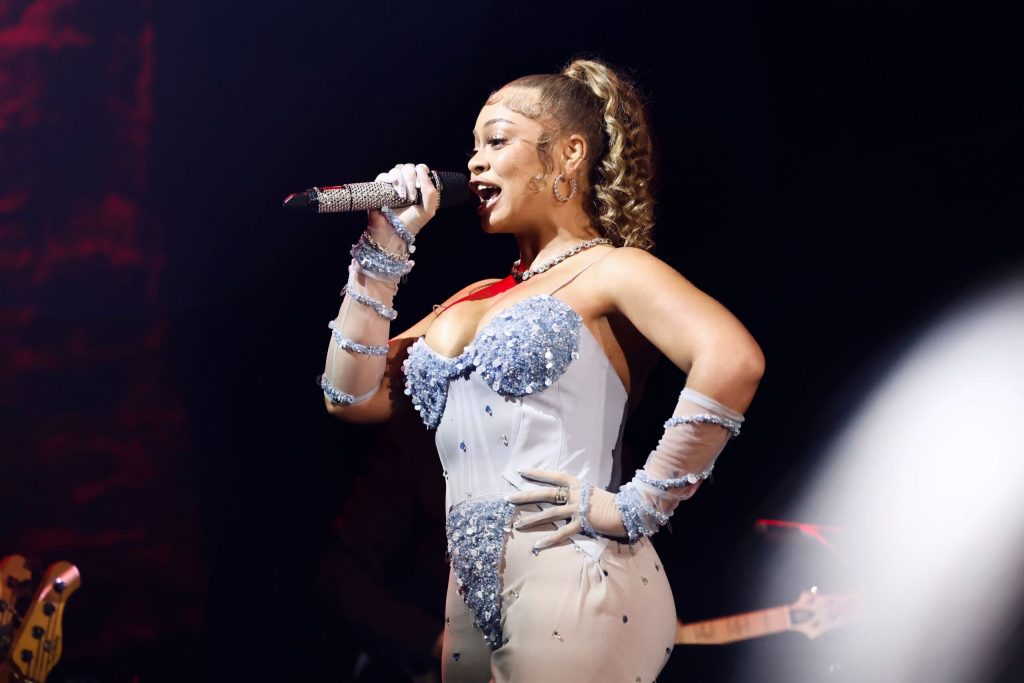 Latto shuts down rumors that she's been a "mistress" for 3 years.
While engaging in an back-and-forth with a fan page on Twitter, Latto makes it clear that not only is she not a mistress but in fact- her mystery man spoils her "to death." She expresses, "I whole a*s LIVE w my man Ion even CUM 2nd! Yall need to get off them tea pages & go touch grass! My privacy is driving u up a wall.
The tweet continues, "mistress to who? Why they don't see the cars, diamonds, etc? Cause yall know Im spoiled 2 DEA TH! Uon know me & Uon got it figured out like AT ALL…"
The exchanges began after the fan page mocks Latto for celebrating an entry on the Billboard Hot 100 list. "Your first entry in a year.." the fan tweets, which Latto responds, "Your first- nvm.." That promoted the fan page to talk about Latto's relationship. "You want to talk about first like you haven't been playing second as a mistress for 3 years.."
We previously reported that Latto shut down rumors that she and 21 Savage are dating. Yesterday (Feb. 26), the "Lottery" rapper posted a TikTok video, showing off her "Soul Food Sunday" meal. One user asked, "did she actually say she's with 21 [Savage]??" Latto responded, "No, I've said I'm not plenty [of] times."