Lil Baby Delivers Funk Flex Freestyle Ahead Of 'It's Only Me' Album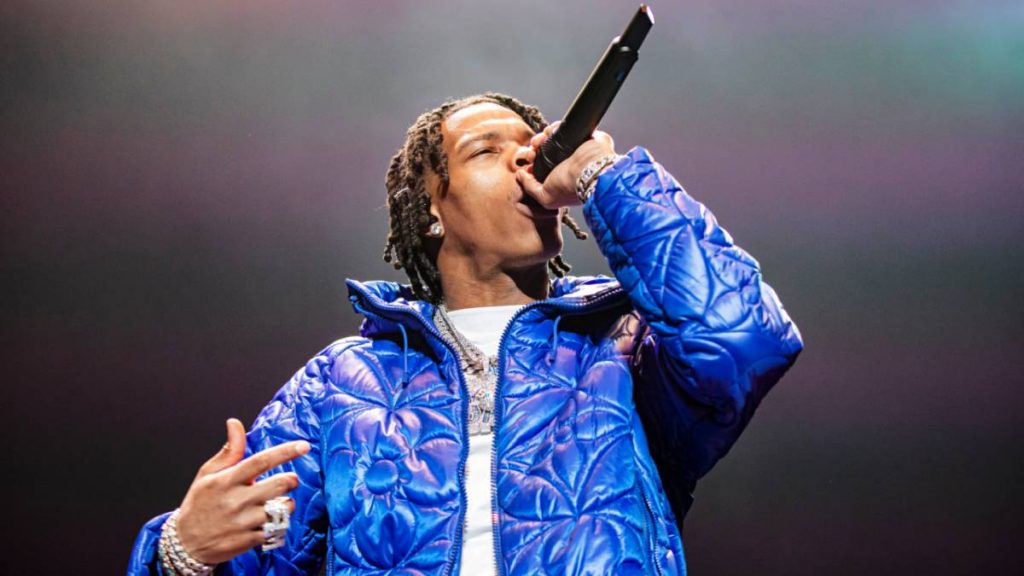 Lil Baby stopped by Funk Flex's Hot 97 radio show this week to deliver a freestyle ahead of his upcoming third solo studio album, It's Only Me — check it out below.
The Atlanta native dropped bars over a Wheezy instrumental with whom he's collaborated on tracks such as "Large," "We Should" with Young Thug, "Yes Indeed" featuring Drake and more.
"Cool lil shit I'm digging her skin complexion, little do she know I'm next/ Everybody around me ran up an M or better I don't really never have to flex/ Too much going on to be on my phone, for real/ I don't ever really have to text, when I call she gonna come through/ I'm the wall they gonna run to/ If I'm honest I'll stun you," Baby starts off his fiery freestyle.
This is the third time Lil Baby has stepped up to the plate in front of Funk Flex's microphone. The last time happened in March 2020 to promote his 4x platinum sophomore album My Turn, which debuted atop the Billboard 200 and became the rapper's first No. 1 album and one of the highest-charting projects of the year.
It's Only Me follows Lil Baby's 2020 effort, and the QC spitter has been teasing the 23-track album over the past few months. In early September, he dropped the lead single "Detox" with an accompanying music video. He's also given fans the release date (October 14) and a look at the cover art, showing him at different stages of his life on Mount Rushmore.
Earlier this week, Baby confirmed Nardo Wick, Young Thug, Fridayy, Future, Rylo Rodriguez, Jeremih, EST Gee and Pooh Shiesty will feature on the album.
When it comes to his own features, Lil Baby is raking in the cash. During a conversation with The Experience Podcast with Big Loon earlier this week, the 4PF rapper revealed he currently charges in the region of $250,000 to $350,000 for a guest verse.
"I don't even be doing features no more," Lil Baby said when asked about the price of his pen. "But like 300[K], 350[K]. 250[K], 300[K], something like that.
"But I ain't been doing features lately. Like now, I'm about to put out an album, but if I don't got an album or nothing going on, [it's] like, why not?"