Lil Baby Doubles Down On Saweetie Dating Denial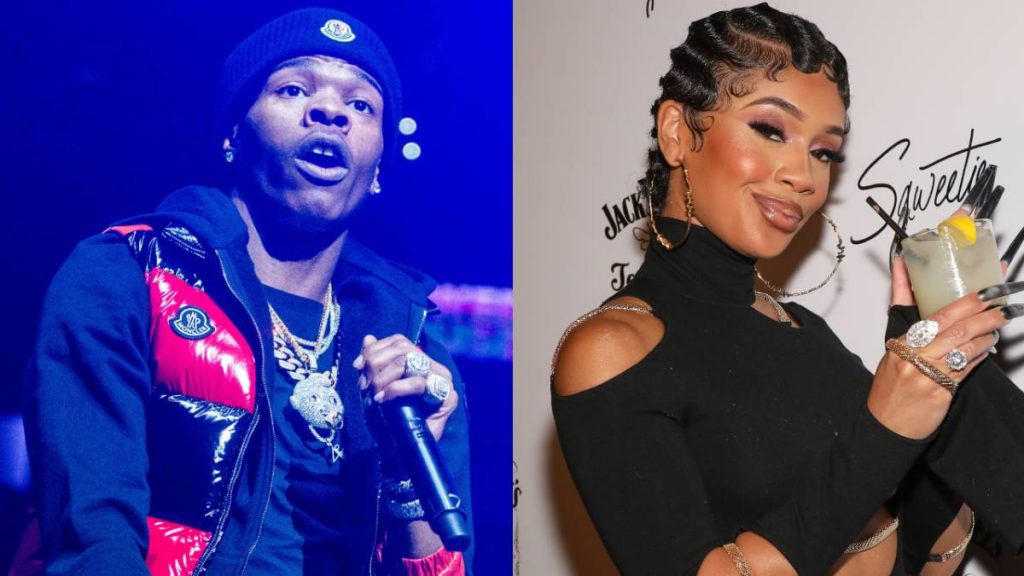 Lil Baby has once again denied ever having been romantically involved with Saweetie.
The "Best Friend" hitmaker went viral last December when she uploaded a picture of her sitting on a man's lap. Hawkish Lil Baby fans were quick to notice that the man's outfit looked similar to the clothing the Atlanta rapper was wearing at the time, and the rest has been history ever since.
Baby has denied dating Saweetie multiple times since that photo emerged, and once again issued a blanket denial when asked about it while a guest on the Big Facts podcast. "Nah," Baby said definitively in a clip obtained by The Shade Room. "Bruh, no. He got on the same pants."
Lil Baby went on to say that being a famous rapper has been a bit intense at times. "I do have to move a certain way because of that, and I be trying my best," he explained.
View this post on Instagram
Baby has repeatedly denied any romantic entanglement with the Icy Girl, even when more evidence has seemed to point to the contrary. In November, Hollywood Unlocked reported that the Atlanta rapper dropped $100,000 on Saweete while at the Chanel store in New York City. A source also said the two went on a date ahead of Saweetie's Saturday Night Live debut.
As the rumors have continued to fly, Saweetie's ex-boyfriend Quavo recently posted a presumable cryptic response to the pair's involvement. "Ain't trippin we can swap it out," the Unc & Phew rapper tweeted.
Lil Baby then made headlines again when he seemed to address Quavo's comments on his new track "Stand On It" where he raps: "I don't want your bitch, we can't swap out/ They ain't on shit, tell 'em pop out."
Baby later reaffirmed the lyric was not a dig at his Quality Control brethren. "Hell nah!" he replied when asked in an interview if there are "underlying issues" between himself and Migos. "I don't even want to comment on that type of stuff. I feel like when I comment on something, it makes it bigger."
Meanwhile, Lil Baby's new album It's Only Me made Billboard history on Monday when all 23 tracks from the album simultaneously charted on the Billboard Hot 100 this week along with two others.
This achievement makes Lil Baby the youngest artist to ever secure 25 spots on the Hot 100. He's also solely the third artist to ever achieve such a feat following Drake, whose 27-track double album Scorpion charted in its entirety back in 2018.
It's Only Me also debuted at No. 1 on the Billboard 200 this week, moving 216,000 equivalent album units, the biggest first-week sales of his career so far.