Ice Spice Reacts To Halloween Costume Of Her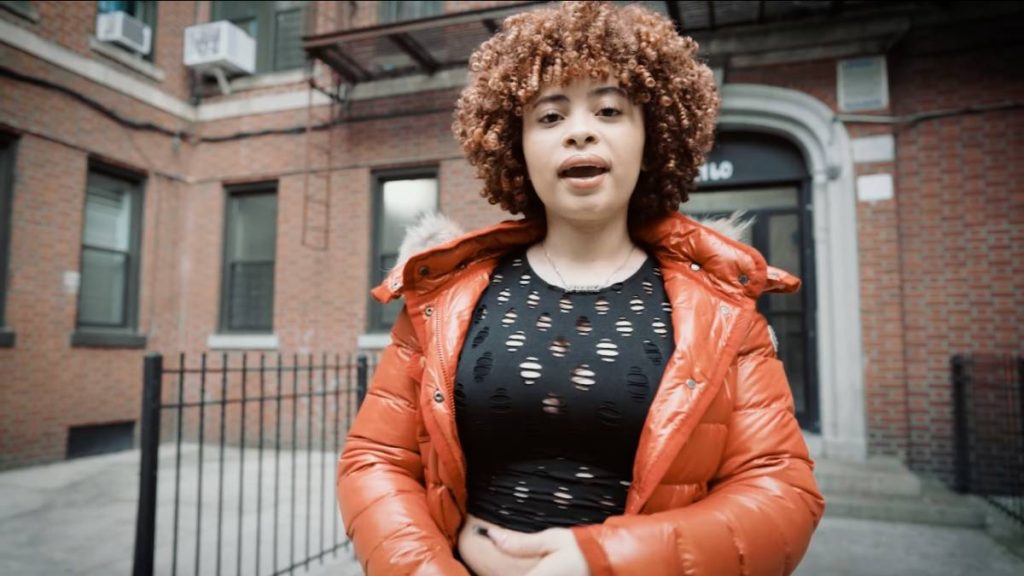 Ice Spice has discovered that there is a Halloween costume of her, and she's not sure how to feel.
The "Munch" rapper reshared the absurd costume to her Instagram Stories. The Spirit Halloween costume provides the wearer with their own curly-haired wig, fishnet outfit, and custom leather jacket the 21-year-old was seen wearing in her viral "No Clarity" music video.
"Nah this is outrageous," Spice wrote.
Ice Spice reacts to Halloween costume of her ?https://t.co/FoC4kyecyo pic.twitter.com/afkk89qsc1

— HipHopDX (@HipHopDX) October 24, 2022
Ice Spice's Halloween costume is just the latest strange happening to occur to the buzzing young rapper. Earlier in October, the Bronx-bred rapper was forced to address an alleged sex tape of her that was making the rounds online. Spice rolled her eyes at the allegations and denied the woman in the video was her.
"U guys want them fake ass leaks to be me so bad just so u can go beat your lil dirty meat to it," Ice Spice wrote on Twitter.
Regardless, rumors have continued to fly as to whether the curly-haired woman in the clips is in fact the 22-year-old rapper. Some Twitter users have speculated that the other person in the video is Drake, who recently unfollowed Ice Spice after flying her out for OVO fest in Toronto.
Ice Spice has been closing out 2022 with a bang ever since her viral hit "Munch (Feelin' U)" took over New York City this summer. The track ultimately resulted in her getting a sit-down with Drake, and Symba and Joe Budden have shown love for the track by rapping over the beat.
Footage of Budden's impromptu karaoke session surfaced online in September and it was nothing short of comical for fans who felt the former rapper added a little too much spice to his performance.
"'Oh, you thought I was feeling you? That n-gga's a munch. N-gga a eater, he ate it for lunch," Joe Budden said with a huge smile across his face.
The "Pump It Up" rapper then shouted out Ice Spice herself, saying, "I like that song, and I like her. That song is better than alright. 'Oh, you thought I was feeling you?'"