Lil Baby's 'My Turn' Album Reportedly Raked In $19M During COVID-19 Pandemic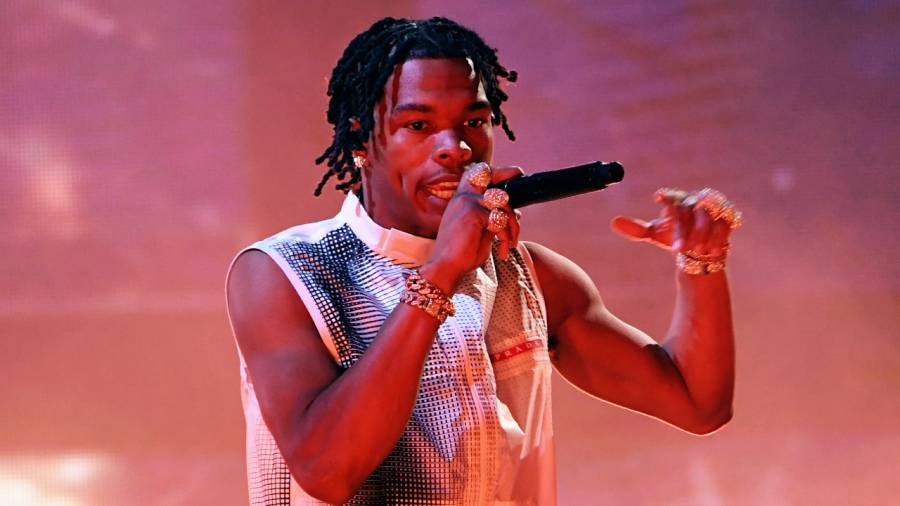 Lil Baby has been having quite the banner year — despite the relentless COVID-19 pandemic. In February, he dropped his sophomore studio album My Turn, which shot to No. 1 on the Billboard 200 following its release, marking the Atlanta-bred rapper's first chart-topping effort. It also marked the first album in 2020 to go double platinum. 
Now, Baby can revel in its financial success as well. HITS Daily Double reports the project is the top grossing rap album of 2020, raking in over $19 million this year.
Pop Smoke's posthumous Shoot For The Stars, Aim For The Moon lands at No. 3 with $15.8 million, while Juice WRLD's posthumous album Legends Never Die sits at No. 4 with $15.6 million. The Weeknd's After Hours rounded out the Top 5 with $15.5 million.
View this post on Instagram
Lil Baby's  My Turn featured guest appearances from Gunna, 42 Dugg, Future, Lil Uzi Vert, Lil Wayne and Young Thug, among others. It was supported by the singles "Woah," "Sum 2 Prove," "Emotionally Scarred," "All In" and the Grammy Award-nominated single "The Bigger Picture."
The 26-year-old rapper is putting his exorbitant amount of money to good use though. With the proceeds from "The Bigger Picture," which evolved into an anthemic protest song amid the growing civil unrest following the police killings of George Floyd and Breonna Taylor, Baby funded a birthday party for Floyd's daughter.
On Wednesday (December 16), he linked up with former NBA player Stephen Jackson and restaurant owners Ericka and William Platt for a surprise L.O.L. dolls-themed birthday party for Gianna Floyd.
Gianna, who was celebrating her 7th birthday and the first without her father, excitedly thanked Baby via Instagram, writing, "L.o.l Surprise Birthday Party. Thank you so much @lilbaby_1 for coming and help me celebrate my 7th Birthday."
View this post on Instagram