Lil Durk, Russ & Jack Harlow Polish Their Hoop Skills Before NBA All-Star Weekend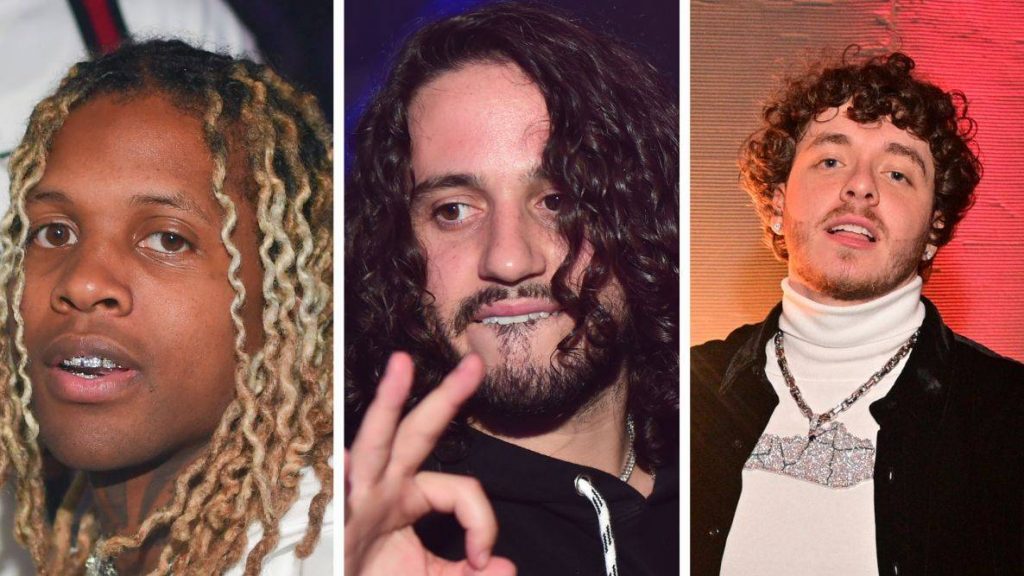 Hip Hop and basketball have a longstanding relationship that dates back to the early '80s when Kurtis Blow unleashed his single "Basketball." Today, NBA players and rappers regularly cross into each other's worlds, and it's a trend that's likely going to stick around for a while.
Fans saw an example of that on Tuesday (March 2) when NBA skills coach Chris Brickley posted a set of videos on his Instagram page of Lil Durk, Russ and Jack Harlow getting some action in on the court right in time for NBA All-Star Weekend in Atlanta.
View this post on Instagram
The "BlackOps Artist Run" shows Durkio torching the defense with various dribble moves and drives to the basket while Russ shows his lay-up package and range from deep. On the other hand, Harlow shows the bully ball offense he perfected in the Louisville courts.
Brooklyn Nets star Kevin Durant retweeted Durk's video, saying his skill on the hardwood floor was NBA caliber, comparing him to former player Monta Ellis.
"Dog really out here lookin like golden state monta…[email protected] been in that lab," KD wrote.
Dog really out here lookin like golden state monta…[email protected] been in that lab https://t.co/EpBKUA2YRq

— Kevin Durant (@KDTrey5) March 3, 2021
On Saturday (March 6), Harlow will be teaming up with Quavo to take on 2 Chainz and Lil Baby in a two-on-two charity basketball game. Presented by Modelo Beer, Bleacher Report's Open Run will donate to the HBCUs of the winning team's choice.
Harlow will be representing Simmons College of Kentucky and Kentucky State, while Lil Baby will play for Morehouse College and Spellman College. At the same time, Quavo chose Clark Atlanta University and Spellman College, and 2 Chainz has his alma mater Alabama State University on his back.