Lil Migo Borrows Classic Keyshia Cole Sample For New Cheating Anthem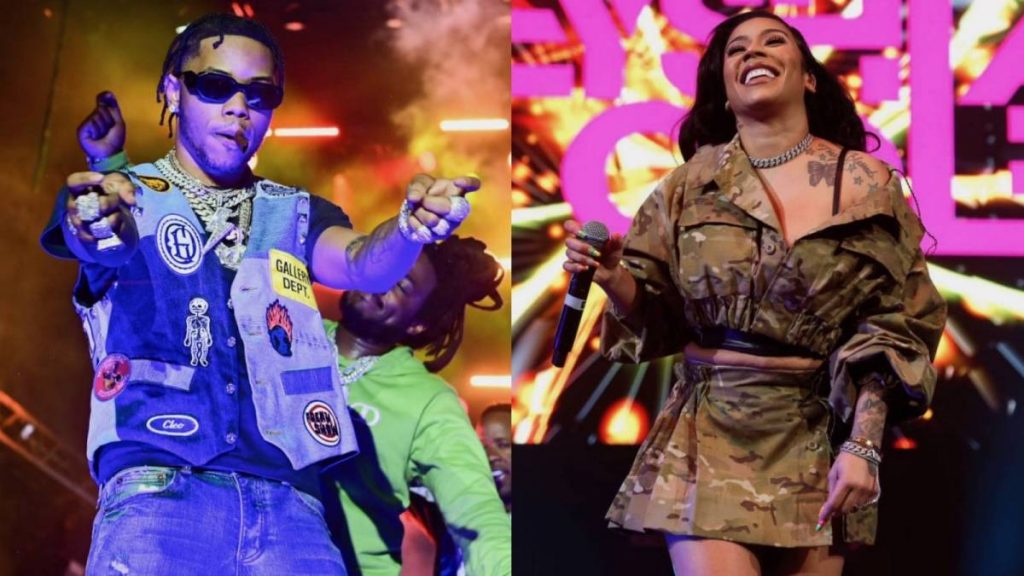 Lil Migo has skipped back to the 2000s to pick up a Keyshia Cole classic to underscore his latest track "Cheated" — listen to it below.
Migo sampled the R&B singer's 2005 hit "I Should Have Cheated" for his new single, which features on the deluxe edition of his King Of The Trap 2 project.
The Memphis rapper has also shared a visual to accompany the new track, in which he heads to the classroom to vent to his love interest about cheating rumors. "Cheated" is even written all over the school's chalkboards.
The 25-year-old then heads outside and shows off his fleet of sports cars as he moves from his baby blue Lamborghini to a luxury SUV.
"And I'm sorry for the scars/ Hate how we fell apart/ You always played your part, I cuffed her it's the deck of cards," he raps in the second verse.
Watch the video for "Cheated" below:
Keyshia Cole's "I Should Have Cheated" served as the third single on her 2005 debut album The Way It Is. The track was co-written by 112 members Daron Jones and Quinnes "Q" Parker and secured mainstream success with a peak of No. 30 on the Billboard Hot 100.
Cole explained the origins of the song in an interview with MTV in 2005, which stemmed from a relationship where a man was actually guilty of everything he was accusing her of doing.
"I'm chilling with my homegirls and he thinks I'm out with somebody else, but in actuality he's out with somebody else," she explained. "I think it's just basically what most guys do when they're cheating on you. They always wanna say how bad you're doing, and they're actually doing everything that they are accusing you of.
"So when somebody is accusing you of cheating all the time, [you] might as well have. That's the concept, you know? I should have cheated if you're gonna' accuse me all the time."
Check out the Benny Boom-directed video for "I Should Have Cheated" below:
The deluxe edition of Lil Migo's King Of The Trap 2 arrived on Friday July 29), boasting six new tracks following the original's arrival in November.