Lil Nas X Celebrates 'Old Town Road' Hitting 1B Views On YouTube: 'We Did It!'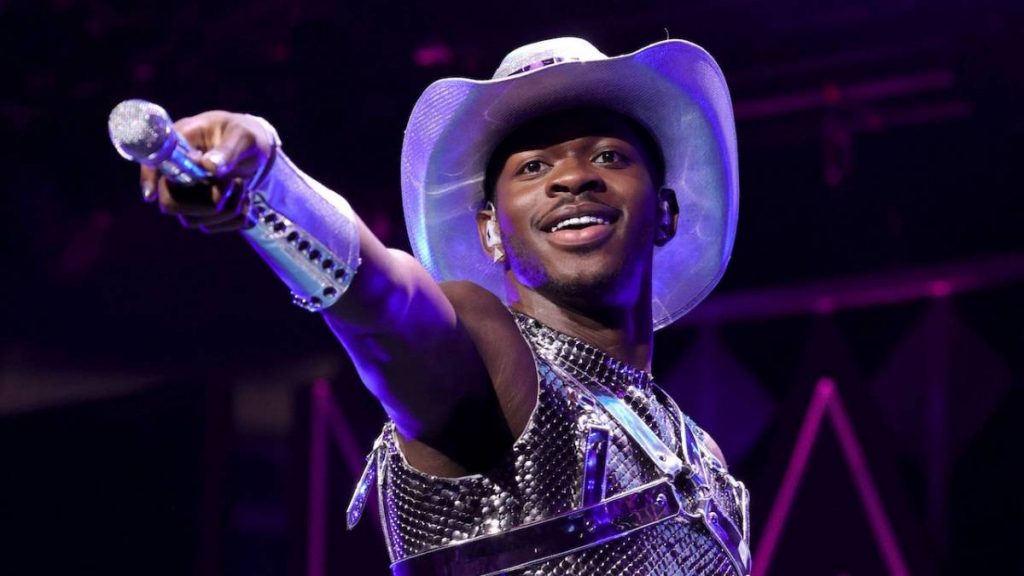 Lil Nas X's breakout single "Old Town Road" has surpassed a billion views on YouTube, and the rapper took to social media to celebrate.
The Montero star's Grammy award-winning first single, which dropped in 2018 and went on to be certified 16x platinum, (the most certified song in RIAA history), is now the 322nd YouTube video to surpass a billion views.
The feat marks the first time Lil Nas X or the country singer Billy Ray Cyrus, who is featured on the track, has ever hit such a milestone.
"WE DID IT!" Lil Nas X wrote on Twitter alongside a picture of a woman wearing a shirt that read, "old bitches winning."
WE DID IT ! pic.twitter.com/fsY2YVM6lI

— NASARATI (@LilNasX) August 11, 2022
Lil Nas X eventually put the track on his debut EP 7, which debuted at No. 2 on the Billboard 200 with 77,330 total album equivalent units. It also spawned a second hit single with "Panini," which is now certified 5x platinum in the U.S.
The "Industry Baby" rapper made a short film for the single called "Old Town Road (Official Movie)" which is on its way to the billion mark as well with 648 million views.
Lil Nas X has become an LGBTQ icon in the wake of the blockbuster single's success, but the 23-year-old rapper said that he wouldn't have come out as gay if his debut single hadn't blown up.
"I don't think I would have ever came out," he told XXL. "I honestly felt like it was kind of my duty. Especially if I wanted to move forward. And what I was doing, because authenticity is very real, and I feel like people can see right through that. And that's a part of me."
However, the Atlanta native has been embroiled in what he described as a "painful" relationship with the BET Awards ever since he changed his sound. The awards show snubbed Lil Nas X out of any nominations in 2022 despite nominating him in 2020 during the height of "Old Town Road."
Lil Nas said his snub was likely to do with him switching from the G-rated vibe of "Old Town Road" to his more explicit vibe of "Montero," in the video for which he was seen giving Satan a lapdance.
"My relationship with BET has been painful and strained for quite some time," the chart-topping rapper told Rolling Stone in June. "It didn't start with this year's nominations like most people might think. They did let me perform on their show last year, but only after [I gave] assurances that I was not a satanist or devil worshiper, and that my performance would be appropriate for their audience."
BET responded to Lil Nas' comments with a statement saying they fully supported the rapper's new sound.
"He was nominated for a best new artist BET Award in 2020, and we proudly showcased his extraordinary talent and creativity on the show twice," the statement read. "He performed 'Old Town Road' with Billy Ray Cyrus at BET Awards 2019 and his BET Awards 2021 performance was a highlight of our show. No one cheered louder that night than BET."
The statement continued: "Unfortunately, this year, he was not nominated by BET's voting academy, which is comprised of an esteemed group of nearly 500 entertainment professionals in the fields of music, television, film, digital marketing, sports journalism, public relations, influencers, and creative arts. No one from BET serves as a member of the voting academy."
However, Lil Nas X wasn't buying it and rebuttled with a BET-aimed diss track called "Late To Da Party," in which he raps plainly "Yeah, fuck B.E.T, Fuck B.E.T."
Revisit "Old Town Road" below: