Lil Wayne Names His Favorite Canadian Artists Besides Drake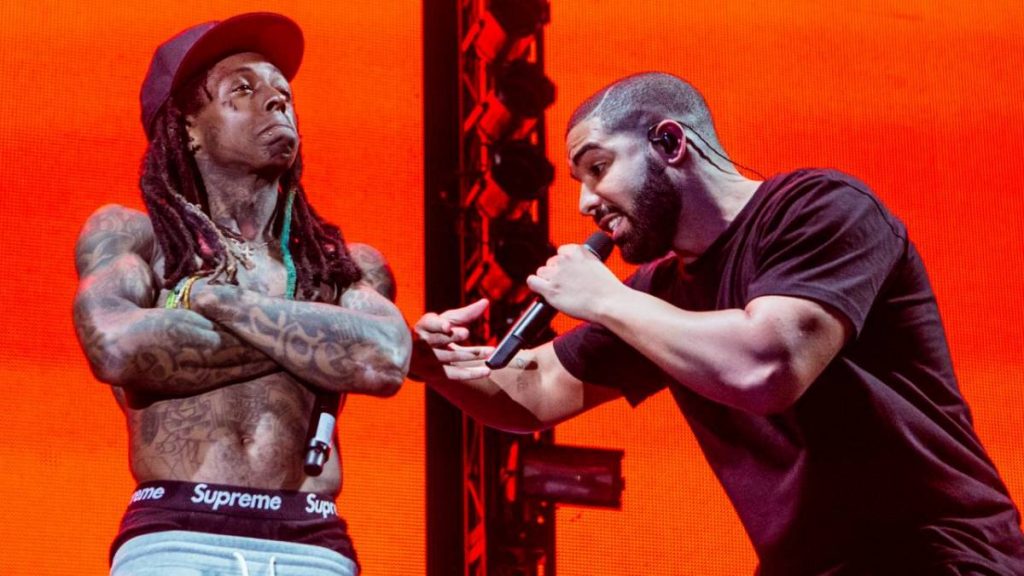 Lil Wayne recently announced his favorite Canadian artists outside of his Young Money brother Drake.
During a recent interview with Canadian outlet Much Music, Wayne was asked certain questions about the country before giving his thoughts on his favorite artists from the Great White North. He was given a list that included pop sensations Justin Bieber, Fefe Dobson and Avril Lavigne to assist in his selection.
According to the New Orleans native, he had no idea Biebs was from Canada, despite collaborating with him several times. Avril Lavigne got a shout from the rapper, but someone else was labeled his favorite.
"Shout out Avril," Wayne said. "I had to sing 'Sk8r Boi' on Masked Singer. Also, she sung my verse while she was on tour with MGK. But, my favorite Canadian artist — I'm sorry — Kardinal Offishall…Google it."
View this post on Instagram
Kardinal caught wind of the comments and revealed he was flattered by Wayne selecting him as his favorite. The two haven't collaborated with each other, but they both were performers during Drake's October World Weekend.
"Maximum respect to one of the greatest of all time @liltunechi," Kardinal captioned his post. "Between @champagnepapi and Lil Wayne showing me so much love over the past couple weeks, I'm telling you I'm just grateful to keep receiving these flowers while I'm alive to smell them. All praises due. No pun intended."
He added: "No gimmicks or marketing or viral moments will ever get you the respect of the people. Earning the respect from the people you respect is the greatest gift…thank you."
View this post on Instagram
Lil Wayne and Kardinal Offishall were featured on Trae Tha Truth's "Colorful Clothes," and Barrington Levy's "No War," however they never got in the studio directly.
Lil Wayne made his long-awaited return to Canada over the weekend when he performed alongside Drake and Nicki Minaj at the Young Money Reunion show. While Weezy received his flowers from his former protégés, he dropped a bombshell by announcing Tha Carter VI was on the way.
"I'm working on Carter VI, coming soon!" he told the crowd as a giant sign reading the album title appeared on the screen behind the YM trio as the night came to a close.