Lil Uzi Vert Says He's About To 'Start Mumbling Again' — Then Expertly Curves Lil Xan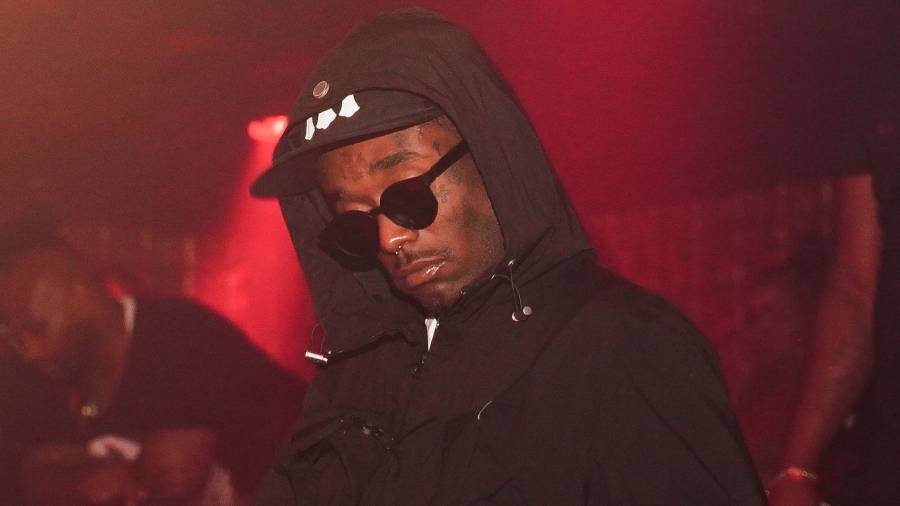 Lil Uzi Vert apparently wants to return to the rapping style that made him famous. On Saturday (November 21), the Eternal Atake architect fired off a tweet that read simply, "I'm about to start mumbling again." But as Lil Xan learned the hard way, that's something he plans on doing by himself.
Shortly after Uzi revealed his plan, the Flamin' Hot Cheetos-loving rapper hopped in his comment section and replied, "Let's mumble together @LILUZIVERT" alongside a black heart emoji. Uzi cleverly responded, "I mumble alone," avoiding any potential collaboration.
View this post on Instagram
But it didn't end there. Upon seeing Uzi's rejection, Xan quickly deleted his original post and sent Twitter into a laughing fit, almost like the equivalent of getting clowned in the high school lunchroom after the popular kids rejected the nerd from their table.
While Uzi claims he "mumbles alone," he certainly doesn't rap alone. Most recently, the Philly-born rapper teamed up with Future for the collaborative project Pluto x Baby Pluto (Deluxe), which arrived on November 17, just four days after the original popped up on streaming services.
Uzi claims he's considering rap retirement though, so Pluto x Baby Pluto could be one of his last albums. Earlier this month, he announced he'd be putting the mic down in the near future, writing in a since-deleted tweet, "I'm dropping 2 more albums then I'm out."
The 26-year-old has two studio albums under his belt as well as four mixtapes, including 2016's The Perfect LUV Tape. That same year, he linked with Gucci Mane for 1017 vs. The World featuring production from Honorable C.N.O.T.E., D. Rich, Mannie Fresh, Zaytoven and more.