Lil Wayne Threatens To Abandon Show After Object Is Thrown At Him On Stage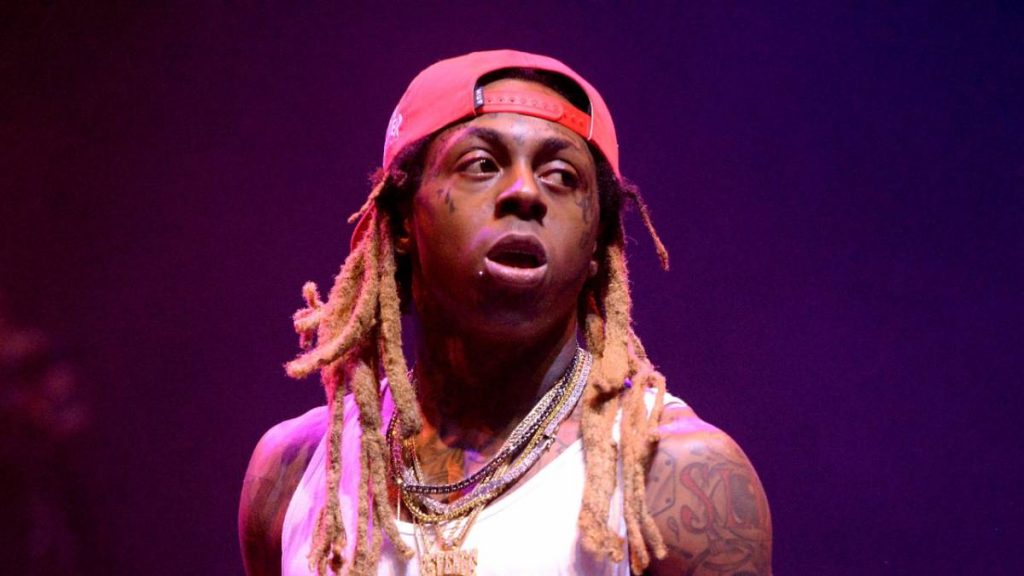 Jacksonville, FL – Lil Wayne was performing over the weekend when an object came flying onto the stage. Weezy paused his Jacksonville show and let the crowd know he wouldn't tolerate the disrespect and if it continued, he was going to leave.
The Young Money president took the stage at Jacksonville's VyStar Veterans Memorial Arena on Friday night (August 19) as the headlining act. But Weezy couldn't get through one song before someone launched a possible flag at his feet in the midst of Tha Carter IV's "Blunt Blowin."
"This my first song," he told the crowd. "If a n-gga gonna be throwing shit at me, I ain't gonna do another song and I'll get my ass right up out this muthafucka. It's called respect. So like I said, if a n-gga gonna be throwing shit at me, then I don't respect that person.
"If you know who that was that threw that shit, tell him I said fuck him and suck on a muthafuckin dick. You little pussy bitch! Throwing flags at me — n-gga, that shit ain't even real, fuck wrong with you? Pussy muthafucka, let's go!"
Things simmered down on the object-throwing front and Wayne was able to cruise through the rest of his set, which included standouts from his illustrious catalog such as "Uproar," "No Worries," "Rich As Fuck," "Bitches Love Me," "Lollipop," "Mrs. Officer," "Every Girl," "Bedrock," "Swag Surfin," "Wasted," "Steady Mobbin'," and "A Milli."
Up next for the rap legend, Lil Wayne will be returning home to New Orleans to host his Lil Weezyana Fest on Saturday (August 27). He's bringing some friends to perform with a lineup that features Moneybagg Yo, Coi Leray, Rob 49 and more special guests.
On the music front, Weezy isn't stopping anytime soon. During the Young Money reunion show earlier this month in Toronto, Wayne formally announced that Tha Carter VI is on the way.