Lil Xan Says He's '40 Days Clean' After 30 Days At Weed-Friendly Rehab Owned By Producer Scott Storch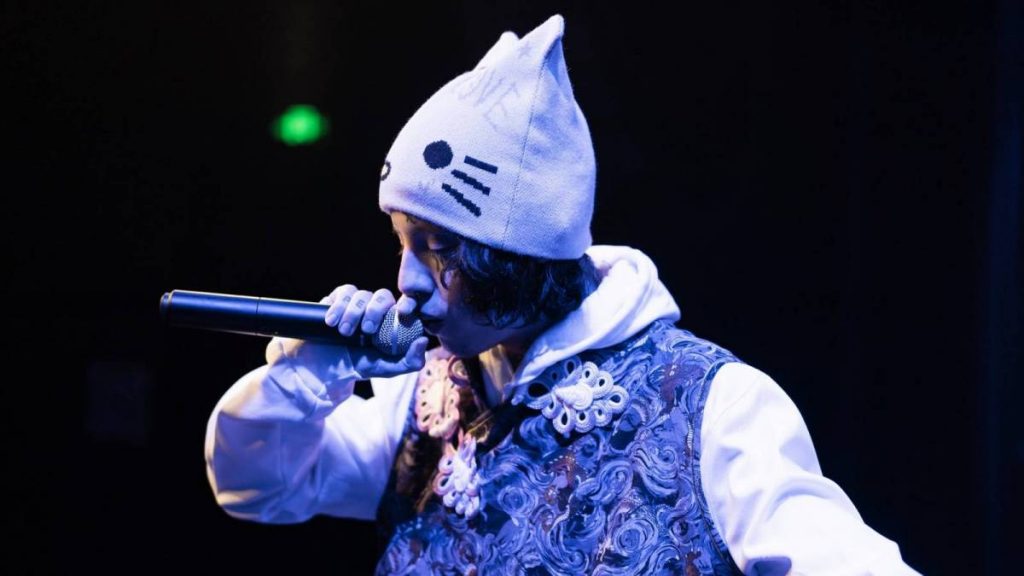 West Hollywood, CA – Lil Xan has been struggling with a prescription drug addiction for years but says he's been doing much better in recent weeks. According to a recent chat with TMZ, he had a relapse over a month ago and wound up back in rehab. But now, he's managed to string 40 days together following a 30-day stint in rehab.
Catching up with Lil Xan at BOA Steakhouse in West Hollywood, the rapper was asked how sobriety was going to which he replied, "I just got out of rehab about a month and a half ago. I'm 40 days clean. You know Scott Storch? He has a rehab called The Heavenly Center, and it's a rehab where you can actually smoke weed.
"It helped out a lot because I'm a big pothead. So I just finished 30 days at the detox center and then 30 days there. It was a blessing. I'm finally sober for once in my fucking life. It feels really good, it feels really good, man."
Lil Xan says he's clean and will be bringing a sober companion on tour. https://t.co/IGvr0J0EcM

— TMZ (@TMZ) May 2, 2022
As Lil Xan mentioned, he's hitting the road soon for the Born Dead Tour alongside the Dropout Kings, VVIZARD KING, Rosh Dawg and Saving Vice. Set to kick off on May 28 in Dallas, the tour features 17 dates across the country. The tour announcement comes with another health update from Xan, who's currently planning out a new project.
"Missed my fans all across America, so much!" he said in a press release. "Been doing everything necessary to be in the best mental and physical shape for this new tour. Can't wait to see y'all out there!!"
Xan expounded in an Instagram post, "I'm going back on tour! The Born Dead tour coming to a city near you with direct support from @dropoutkingsaz. Tickets go on sale at 1pm PT/4pm ET. See you all soon! Get your tickets, link in bio. What city are you coming to?"
To ensure Xan stays on track, he said he's bringing a "sober companion" from the rehab to watch over him. Check out the post below.
View this post on Instagram