Lil Zay Osama Arrested On IG Live After Allegedly Leaving Machine Gun In Uber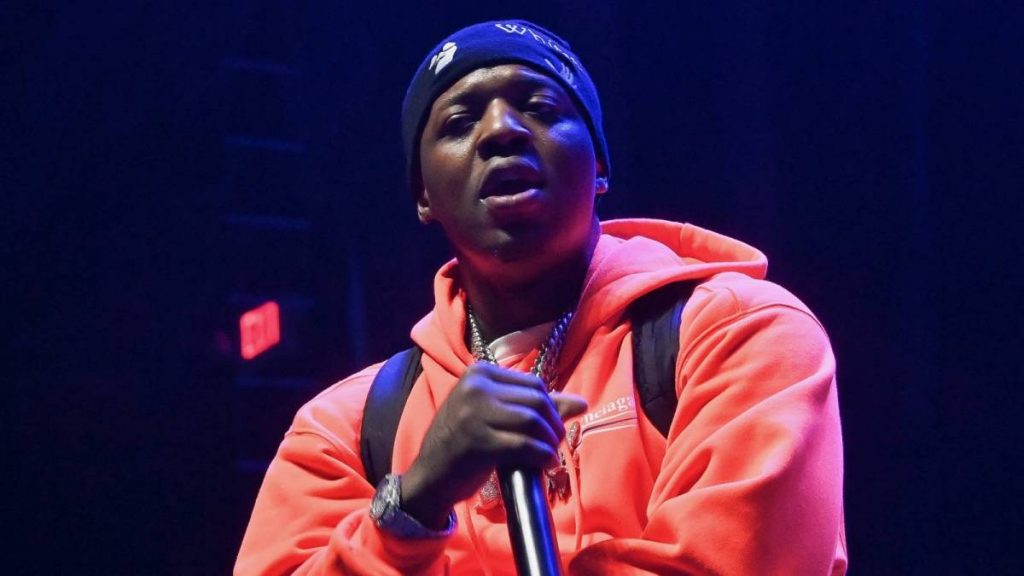 Lil Zay Osama was denied bail by a Brooklyn federal court judge after the rapper was arrested for allegedly leaving a retrofitted machine gun in an Uber. He inadvertently documented his arrest on IG Live.
According to the New York Post, Brooklyn federal prosecutors claimed the car's driver noticed that Zay was holding a weapon when he picked up the Chicago rapper and his friends from a hotel in Manhattan. Upon arriving at their destination, a studio in Queens, Zay is said to have left the weapon in the back seat.
The Uber driver immediately contacted the police to report the abandoned weapon, a Glock 22.40 which had been enhanced with a "switch" device, which gives the gun rapid fire capability like a machine gun. Lil Zay Osama mentioned such a weapon in his 2021 song, "Danny Block," rapping: "Ayy, I just got a brand new Glock/ With a fifty and a switch."
Prosecutors presented the song's lyrics — which also include the line: "I hope this song right here don't get in the hands of the feds" — as part of their argument against allowing the artist to be released on bail while awaiting trial.
Lil Zay Osama happened to be on Instagram Live on Thursday (September 29) as he was approached by NYPD officers and placed in custody. In a clip since reposted by several other IG users, he can be heard asking "What's happening?" as he seemingly walks outside of a building.
He proceeds to tell one of the officers that he's on Live, while asking if someone can grab his phone, at which point a policeman stops the livestream.
Lil Zay Osama arrested on IG Live after allegedly leaving machine gun in Uber ?

⏩ READ MORE: https://t.co/xrKDcBYzod pic.twitter.com/vmUCFdLiDq

— HipHopDX (@HipHopDX) October 1, 2022
The 25-year-old (real name Isaiah Dukes) was charged with possession of a machine gun and being a felon in possession of a firearm. If convicted on both charges, he would face up to 20 years in prison.
"The crimes charged in this case are extremely serious and confirm that [Dukes] is a danger to the community," wrote Brooklyn Assistant US Attorney Rebecca Schuman. "For one, [Dukes] possessed a particularly deadly weapon that had been converted from a handgun capable of shooting just one bullet each time the trigger is squeezed to having the capability of firing until the trigger is lifted."
In addition to his lyrics, prosecutors used Lil Zay Osama's criminal history as further proof that he would be a flight risk and a potential threat to the community if he was released on bail. At the time of his arrest this week, the "Changed Up" rapper had several prior arrests and a past conviction for weapons possession in his home state of Illinois.
Prosecutors also informed Brooklyn federal judge Judge Ramon Reyes Jr. that Zay currently has two warrants out for his arrest.
While his lyrics may speak to his street life, Lil Zay Osama has managed to keep most of his run-ins with the law outside of the news. The last time he made headlines for anything related to criminal activity was in 2019, when shots were fired on the set of his video shoot with YFN Lucci.