Lizzo Responds To Kanye West's Body Shaming As He Gets Censored On Twitter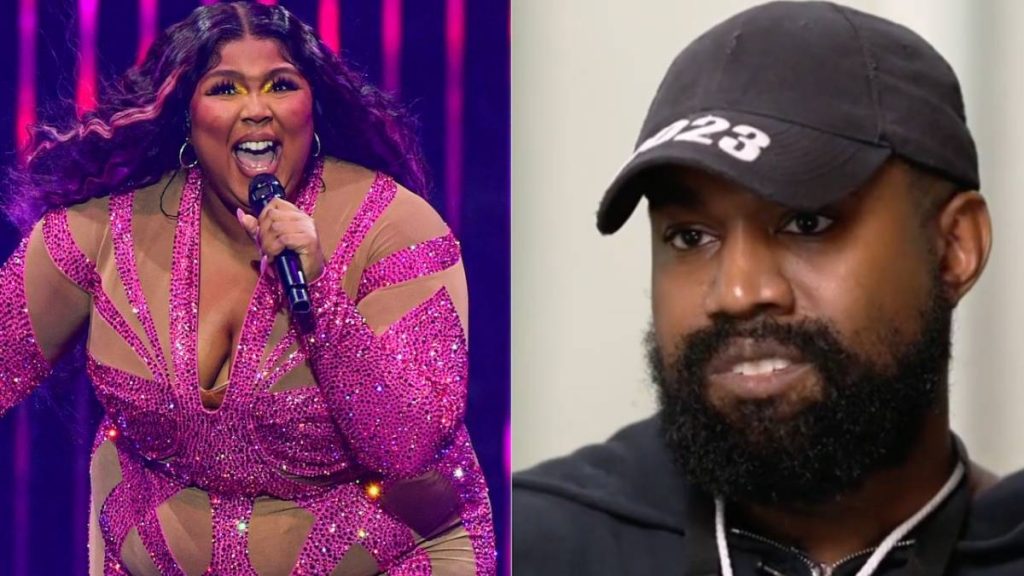 Lizzo clapped back at Kanye West for body-shaming remarks that he made about her. 
According to footage obtained by TMZ,  the "About Damn Time" singer took the time to address Kanye during a performance at the Scotiabank Arena in Toronto on Friday (Oct. 7).
"I feel like everybody in America got my motherf—ing name in their motherf—ing mouth for no motherf—ing reason," Lizzo said to the crowd.
"I'm minding my fat Black beautiful business," and then asked the audience, "Can I stay here? Who can I marry for that dual citizenship?"
Kanye West is not the only artist who felt the need to comment on Lizzo's body recently. Back in August, comedian Aries Spears compared Lizzo to "the shit emoji" and "a plate of mashed potatoes."
Coming to Lizzo's defense, comedic actor Faizon Love had a few thoughts to share about Spears in an interview with The Art of Dialogue.
"The comments in itself are stupid," Love said. "I mean, Lizzo is a phenomenon and she's really talented, and he's not so talented. He's got one gear. He's a, 'Yo, son.' But if you know the story of Aries Spears; he's the guy we saw on Def Jam as a kid. He was 13, 14 years old. They flew him out to Hollywood, thinking he was going to be the next Eddie Murphy and 'wamp, wamp.' He was so angry."
Because of his recent comments, Kanye West's Instagram account has been suspended and his Twitter account is locked for making anti-Semitic posts while texting Diddy.
'I'm a bit sleepy tonight but when I wake up I'm going death con 3 On JEWISH PEOPLE," his post read. 'The funny thing is I actually can't be Anti Semitic because black people are actually Jew also You guys have toyed with me and tried to black ball anyone whoever opposes your agenda."
The tweet was removed shortly after Kanye West published it for violating the platform's rules and guidelines.