Macklemore Touches On Near-Fatal Drug Overdose In 'Chant' Video Featuring Tones & I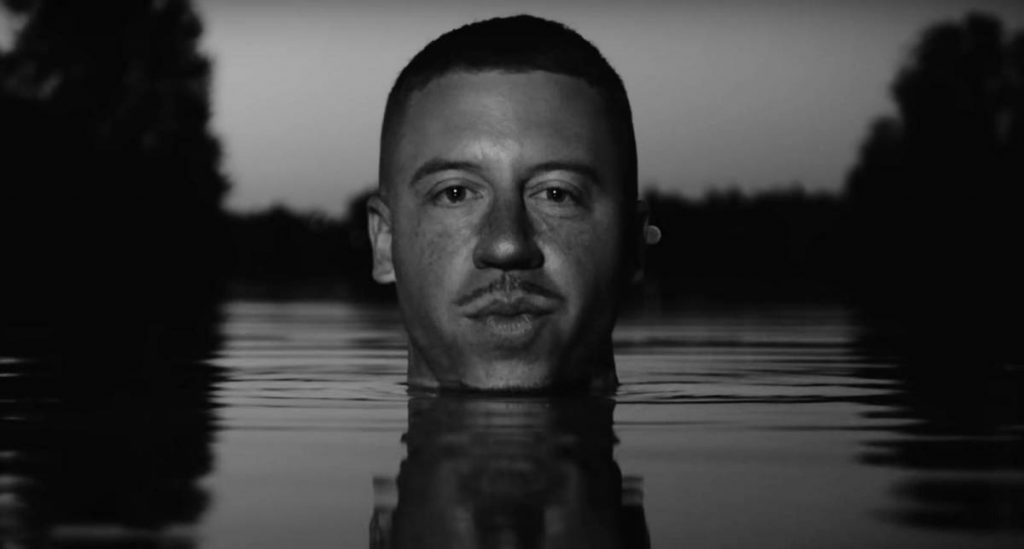 Macklemore was catapulted to fame seemingly overnight in 2012 when he and producer Ryan Lewis dropped "Thrift Shop." But the Seattle-bred rapper had been tirelessly working at it for years, dropping multiple mixtapes, albums and singles long before he blew up. Along the way, Macklemore (born Ben Haggarty) struggled with drug addiction, something he continues to be bravely transparent about.
In fact, the 39-year-old MC touches on a near-fatal overdose in his new single and video "Chant" featuring Australian singer Tones and I, which arrived on Friday (July 22). Macklemore shared a clip of the video to his Instagram account as the single arrived that highlights the verse, "I'm from the underground, anything above ground is a mountain/I'm done tryna impress anybody but the heavens where I'm headed/You don't get to hold on me your flowers/I am in my zonе, eyes on the thronе.
"20k deep, better pull out your phones/Turnin' the arena to believers every time I hit the ceiling/Ain't nobody ever touchin' my show/Look at where we started, look at where we got to/Almost OD'd that night in the hospital/Wasn't gonna die, more life in the arsenal/Got another shot to pull off the impossible."
View this post on Instagram
Macklemore entered rehab for drug and alcohol addiction in 2008, relapsed in 2011 and then again in 2014 following the success of The Heist, citing stress and touring burnout. He began taking pills and smoking marijuana then stopped attending his 12-step meetings before getting sober again.
"I didn't know that there was a community that was there to support, love me unconditionally, and had the same fucking disease," he said in 2021, according to E! Online. "It continues to save my life. You work these steps.
"You work these 12 steps and you get better, you excavate that bullshit, you figure out your character defects, you say you're sorry to some people, you have a spiritual awakening, and you go out and you carry that message to somebody else. And that's the most important thing in the world, is like being of service to other people, getting outside of your own fucking head."
In January, Macklemore partnered with beverage company CLEAN Cause as an investor and creative director. Fifty-percent of its net profits go to funding sober living scholarships in an effort to support people in recovery from alcohol and drug addiction.
"It's a new role and with CLEAN Cause I'm just excited about the overall mission," he told Forbes. "I think that for me anything that I'm passionate about, anything that I understand on a personal level, I'm going to put my all into it.
"The mission at CLEAN Cause is very personal and very near and dear to my heart. It says right on the can, 50 percent of the profits go to people that are struggling with the disease of addiction and helping them get into treatment. I align with it. Going myself, being in recovery … being able to access a treatment facility, those are foundational pieces of what saved my life and gave me a career."
Check out "Chant" below.