Megan Thee Stallion Explains 'Traumazine' Album Title: 'Everybody Has Gone Through Their Own Trauma'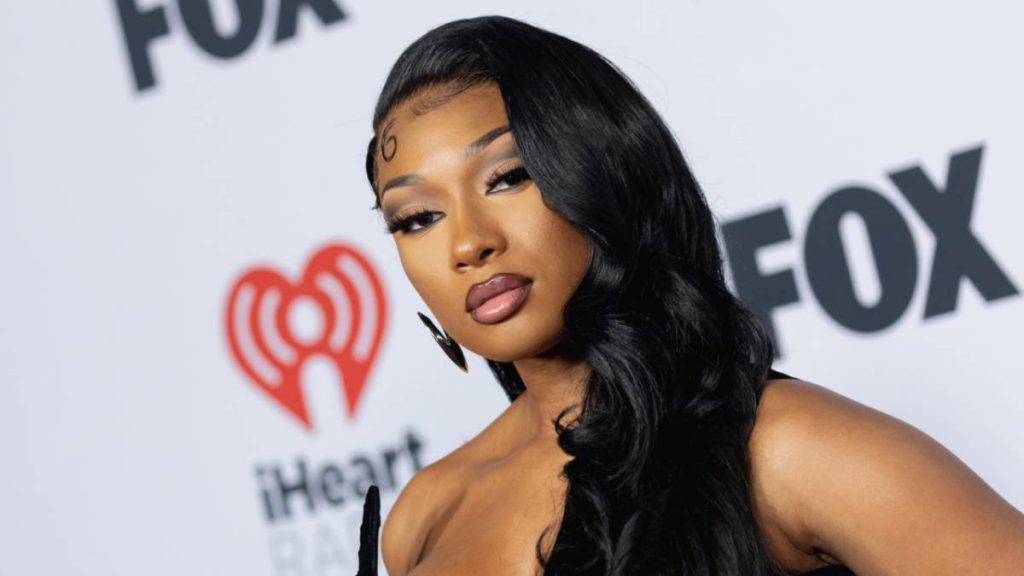 Megan Thee Stallion unleashed her Traumazine album earlier in August and she recently sat down with The Cut for an in-depth feature where she discussed the LP at length.
Among the topics delved into, the Houston Hottie detailed the evolving meaning behind the album's title, which takes on a number of definitions depending on her mood at the time.
"[It's] the chemical released in the brain when it is forced to deal with painful emotions caused by traumatic events and experiences." She said. "I might have been pissed off one month and so the name of the album was something angry, and I might have been super-sad another month so the name of the album was something sad."
"Everybody has gone through their own trauma in their own way, and to me, Traumazine is me facing the things that I've been running from about myself. It's comforting to know that other people are going through the same thing that you might be feeling. When something happens to people, they feel like, Oh my gosh, this is only me."
Meg continued: "This is not normal, or I'm probably the only person in the world that feels like this. But to hear somebody else talking about something that you're probably feeling, it's more comforting and more familiar. That's why people resonate with hearing other people's stories."
View this post on Instagram
It was a long road for Megan Thee Stallion to Traumazine as she survived song leaks and remains entrenched in a contentious lawsuit against 1501 Entertainment head Carl Crawford. Her latest filing claims her obligations to 1501 are complete with the release of Traumazine, which Crawford has contested.
Traumazine finds Meg at her most vulnerable and features cameos from Future, Key Glock, Latto, Pooh Shiesty, Rico Nasty, Jhené Aiko, Lucky Daye, Sauce Walka, Dua Lipa and more.
The project bowed in at No. 4 on the Billboard 200 with 66,000 total album-equivalent units sold and marks her fifth consecutive top 10 placement on the albums chart.