Megan Thee Stallion Makes 'Twerking' MCU Debut In 'She-Hulk'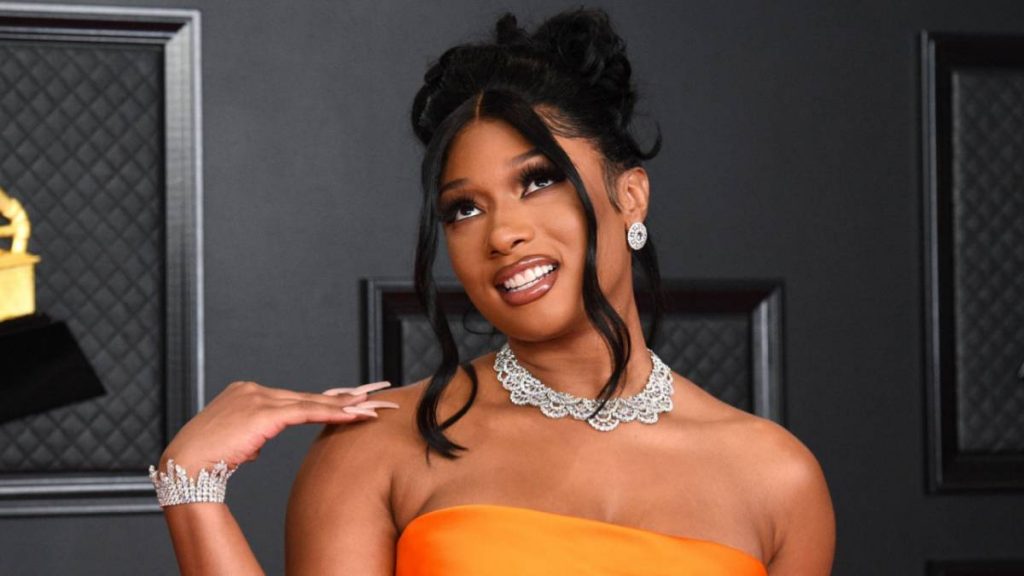 Megan Thee Stallion has officially made her MCU debut in the latest episode of She-Hulk: Attorney At Law.
The Houston Hottie appears as herself in the third episode of the Marvel show as she's involved in a case of stolen identity.
The 27-year-old goes on to steal the show in a post-credits scene that finds her twerking alongside Jennifer Walters (Tatiana Maslany) while her "Body" hit booms through the room's speakers.
"Oh you are way more fun than my last lawyer," Meg said while Walters quickly responded matter-of-factly. "I will kill for you, Megan Thee Stallion."
Megan Thee Stallion makes her MCU debut twerking with the #SheHulk 😂 @theestallion https://t.co/52WCdDJySr pic.twitter.com/CxwO0I3DLr

— HipHopDX (@HipHopDX) September 1, 2022
Megan Thee Stallion's She-Hulk appearance is thanks to Jameela Jamil, who plays the role of Titania, after she suggested bringing the rapper into the MCU fold.
"I just had a feeling she'd be a great actor because she's good at everything, and she absolutely smashed it," Jamil told The Hollywood Reporter. "I could not have been prouder or more in awe of her and she brings out something in Tatiana that no one has ever seen before — Tatiana has moves. It's ridiculous."
Executive producer Jessica Gao added: "[Megan] looks amazing on camera, she's so cute and she was having so much fun; she's so game to play and how great is that tag? Tatiana said that she thinks it's the single most important scene in the MCU and I agree with her, it really is. It's the single most important scene in all of the MCU."
Fans shouldn't expect more cameos from Megan Thee Stallion in future episodes, but she's seemed to have gotten the approval of the cast, which bodes well for her hopes to one day star in a Bring It On reboot.
"I always have wanted to be Isis," she said of the role originally played by Gabrielle Union in 2000. "I would be perfect for that. If they were ever to make a new Bring It On, I should be that character."
On the music side, Megan Thee Stallion unleashed her Traumazine album in August, which bowed in at No. 4 on the Billboard 200 with 66,000 total album-equivalent units sold and marks her fifth consecutive top 10 placement on the albums chart.