Metro Boomin Previews A$AP Rocky Collab Ahead Of 'Heroes & Villains' Album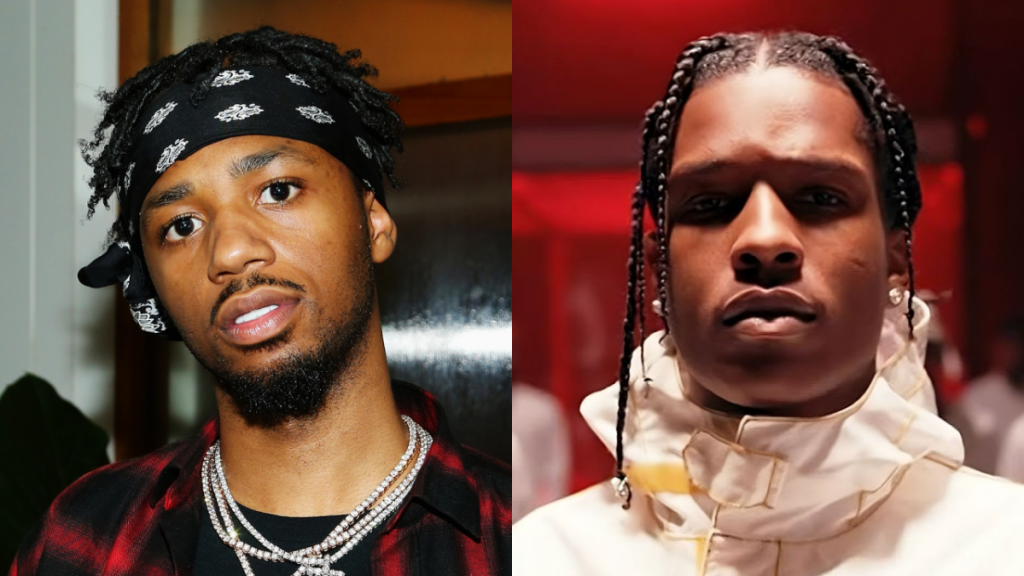 Metro Boomin has previewed a new collaboration with A$AP Rocky ahead of his upcoming album Heroes & Villains.
The multi-platinum producer posted a video on his Boominati label's Instagram page on Wednesday (October 12) showing him and Pretty Flacko cooking up a new song in the studio.
The 30-second clip captures Metro in his element, tinkering away with a soul-sampling beat on an MPC, while Rocky mulls over rhymes in his head with a little herbal inspiration.
"High roller, high stakes / Cluckin' chicken, gotta watch out for the pork / That's the most important part / Started out, we was only making art / Gotta say it from the heart," Rocky spits in the snippet.
View this post on Instagram
Metro Boomin announced Heroes & Villains in September via a cinematic, horror movie-inspired trailer. "#HalloweenKingBack," he declared.
The album is set to arrive on November 4 and is dedicated to Metro's late mother, Leslie Wayne, who was shot and killed by her husband (who then turned the gun on himself) in Atlanta in June. "I do it for Ms. Leslie," the producer wrote on Instagram.
Heroes & Villains will serve as the follow-up to Metro Boomin's 2018 debut Not All Heroes Wear Capes, which boasted appearances from Drake, Travis Scott, 21 Savage, Young Thug, Gucci Mane and more.
The star-studded project debuted at No. 1 on the Billboard 200 — Metro's first effort to top the chart — after tallying 99,000 album-equivalent units in its first week. It has since been certified platinum by the RIAA (Recording Industry Association of America).
A$AP Rocky, meanwhile, is currently working on the long-awaited follow-up to his third studio album Testing, which also came out in 2018.
Flacko made his return with the single "D.M.B.," which was accompanied by a pyschedelic video co-starring his girlfriend and baby mother Rihanna, in May.
He also performed several unreleased songs at Rolling Loud New York in September, although concrete details surrounding his new album remain scarce.
A$AP Rocky announced prior to Rolling Loud that it would be his "last show until the album," so there may yet be hope for its completion.