Miguel's Wife Nazanin Mandi Files For Divorce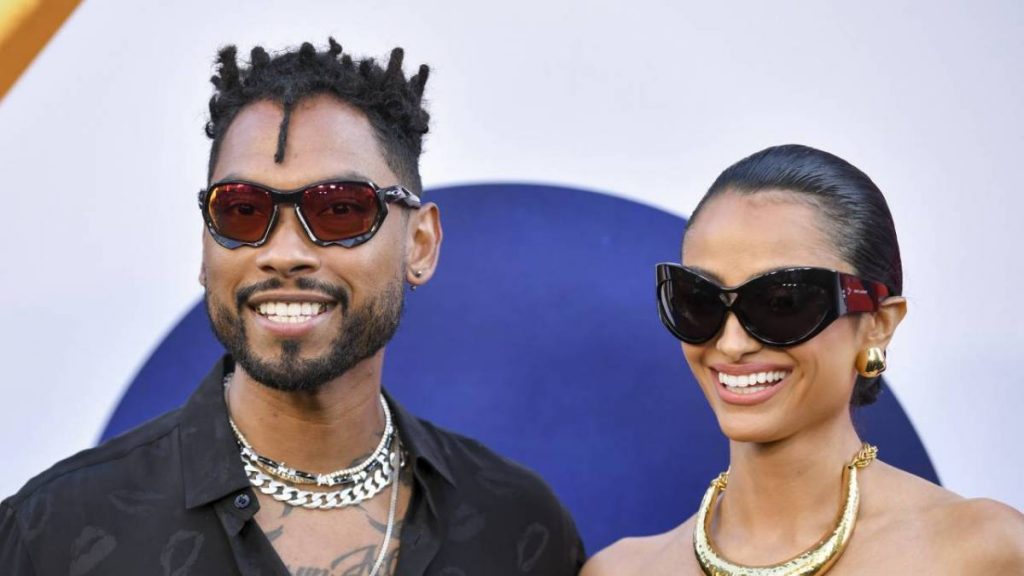 Miguel's wife Nazanin Mandi has filed for divorce after nearly two decades together.
Mandi made things official with a court filing on Tuesday (October 4). According to TMZ, she cited irreconcilable differences as the reason for divorcing the "Adorn" singer. The couple had been married for four years and there is already a prenup involved that was agreed to by both parties.
However, she did not list an exact date of separation. A rep for the couple revealed in September 2021 that they were separating, but they ended up attempting to reconcile and confirmed they were "happy" and back together earlier this year while backstage at the Smokin' Grooves Festival at Los Angeles State Historic Park.
"Yes," Miguel said when asked if they were still married in March. "Baby! Say hi to the people. We're happy."
View this post on Instagram
In December 2021, the couple were spotted having a romantic dinner at Bavel in Downtown Los Angeles, and just weeks before, the singer accompanied his wife to the doctor's office where she was getting Lasik surgery.
Mandi posted a video on her Instagram Story showing Miguel putting on an eye patch to match his wife's look. "He has Lasik sympathy pains for me lol," she wrote. "He couldn't have me be the only one wearing an eye patch."
Mandi and Miguel began dating around 2005 when he was just a teenager. They eventually got engaged in 2016 and tied the knot in 2018. The wedding took place at the Hummingbird Nest Ranch in Southern California. They have no kids together.
The "Sure Thing" artist has laid low for most of 2022 outside of teaming with Diplo for "Don't Forget My Love." Miguel's last album arrived in 2017 with War & Leisure, which featured assists from Travis Scott, J. Cole, Rick Ross and more.
Miguel's acclaimed second album, Kaleidoscope Dream, turned 10 last month. Released September 25, 2012, the LP debuted at No.3 on the Billboard 200 with first-week sales of 71,000 copies. It features the singles "Adorn," "Do You…," and "How Many Drinks?"