Milli Vanilli 'Girl You Know It's True' Biopic Cast Revealed Along With First-Look Photos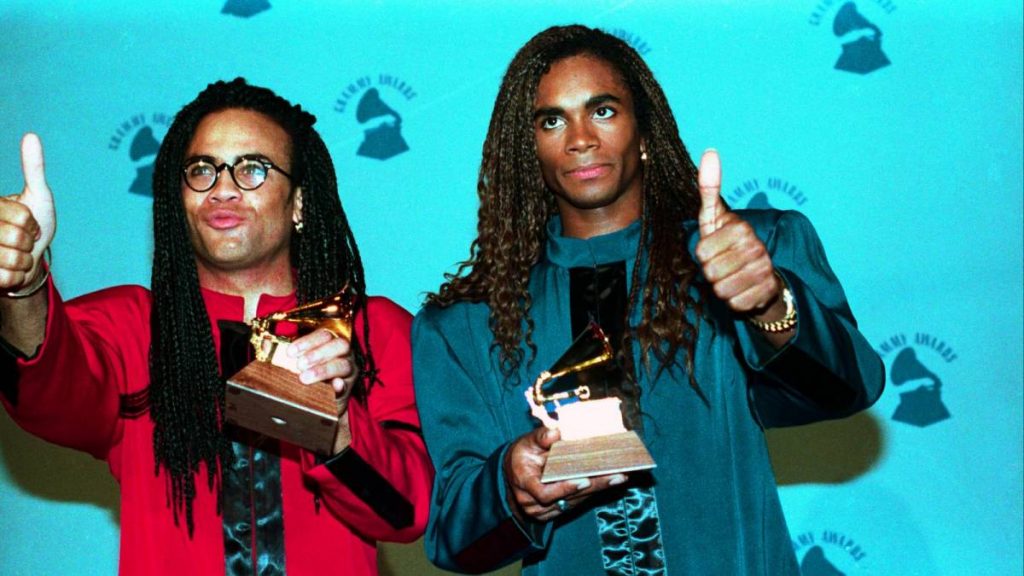 The cast for the forthcoming Milli Vanilli biopic Girl You Know It's True has reportedly been revealed along with first-look photos.
According to Deadline, newbies Tijan Njie and Elan Ben Ali will play the respective lead roles of Milli Vanili members Robert Pilatus and Fabrice Morvan, while Matthias Schweighöfer will star as German music producer Frank Farian. Also included is Graham Rogers as Milli Vanilli's U.S. assistant Todd and Bella Dayne as Milli, Farian's right-hand woman.
View this post on Instagram
Girl You Know It's True is written and directed by Simon Verhoeven and produced by Quirin Berg and Max Wiedemann of Leonine Studios alongside co-producers Sentana Film, SevenPictures and Media. Kevin Liles of 300 Entertainment has also joined the film as executive producer.
The film follows the rise and fall of Milli Vanilli from their breakthrough in the late '80s to the scandalous lip-syncing incident that ultimately cost them their careers. Under Farian's guidance, the duo earned multiple No. 1 hits, including "Blame It On the Rain," "Girl I'm Gonna Miss You" and "Baby Don't Forget My Number."
Their 1989 album Girl You Know It's True spent eight weeks at No. 1 on the Billboard 200 and a staggering 78 weeks on the chart total. After news of the scandal broke, Milli Vanilli was forced to forfeit their 1990 Grammy Award for Best New Artist. The night they won, the celebration was marred by the sinking feeling they'd be caught.
"Rob and I hugged each other and celebrated," Morvan told Variety in a 2020 interview. "It may have looked like joy and happiness. But inside it was pure confusion. We knew this would come back to bite us in the butt."
As Milli Vanilli's Grammy was being revoked, former Recording Academy head Michael Greene said, "I hope this revocation will make the industry think long and hard before anyone ever tries to pull something like this again."
Thirty years later, Milli Vanilli's story is clearly still generating interest. An official release date for Girl You Know It's True has yet to be announced.