Monica Shares Instagram Video Of Herself Casually Posted Up With A Gun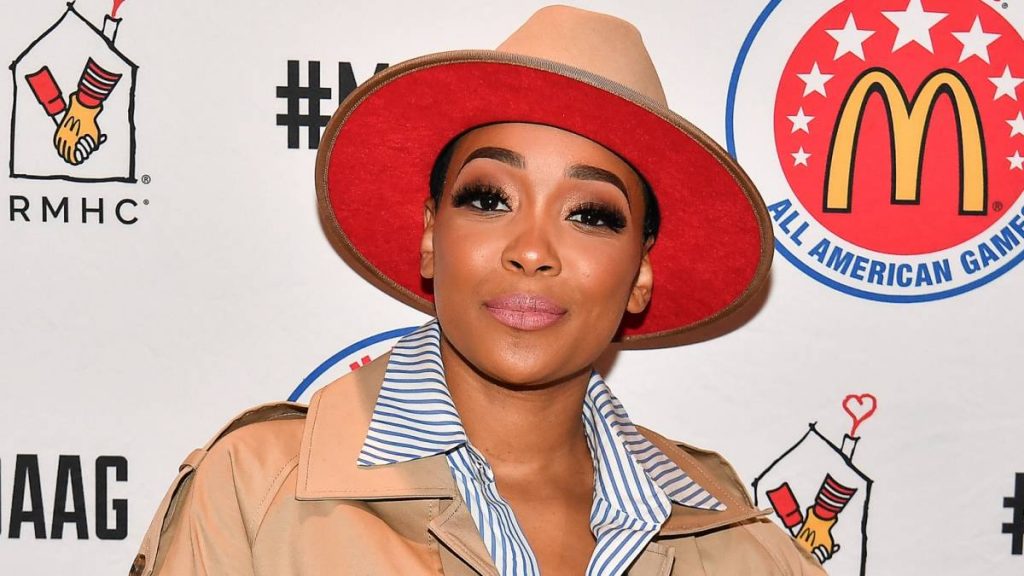 Monica doesn't exactly seem to be the gun-toting type, but a new Instagram video clearly shows she's packing. On Wednesday (June 22), the veteran R&B star shared a clip of herself relaxing in a hotel bed as she watches a program on HLN (formerly CNN Headline News) and chuckling. Beside her sits the T.V. remote and a 9mm glock.
A voice playing in the background says, "All I'm saying is there are women all over the place that watch serial killers documentaries for fun and literally fall asleep to true crime murder podcasts because it helps them to relax. The concept of murder helps her to relax — and you wanna play with her feelings?"
With that, Monica looks at the camera and smirks as if to say, "Damn right." Her caption reads rather cryptically, "PDFPWM."
View this post on Instagram
Of course, the comment section lit up with reactions to the clip. Grammy Award-nominated artist James Fortune wrote, "Please don't forget to pray with me," while athlete Ty Young asked, "LMAO sis who playin with you?" Someone else even suggested she was more gangsta than her former flame Corey "C-Murder" Miller, who's currently incarcerated.
Monica has a relationship with C-Murder" that stretches back decades. The couple dated when Monica was just a teenager, and they purportedly got back together after she finalized her divorce from NBA star Shannon Brown in 2019.
But the New Orleans native is currently serving a life sentence at Elayn Hunt Correctional Center in Jefferson Parish, Louisiana for the alleged 2002 murder of 16-year-old Steve Thomas. Although C-Murder was convicted in 2009, a witness who said he saw C-Murder fire the gun recently recanted his testimony. In April, Monica went to visit C-Murder in an effort to lift his spirits. Judging by his smile, she most definitely did.
That's nice Monica went to see C- Murder today. pic.twitter.com/dKMuXhcyir

— #PRByRain | Publicist 🇱🇷 (@Bloggedbyrain_) April 6, 2022