Mulatto Channels Nicki Minaj In Lil Baby & Jayda Cheaves-Featured 'Sex Lies' Video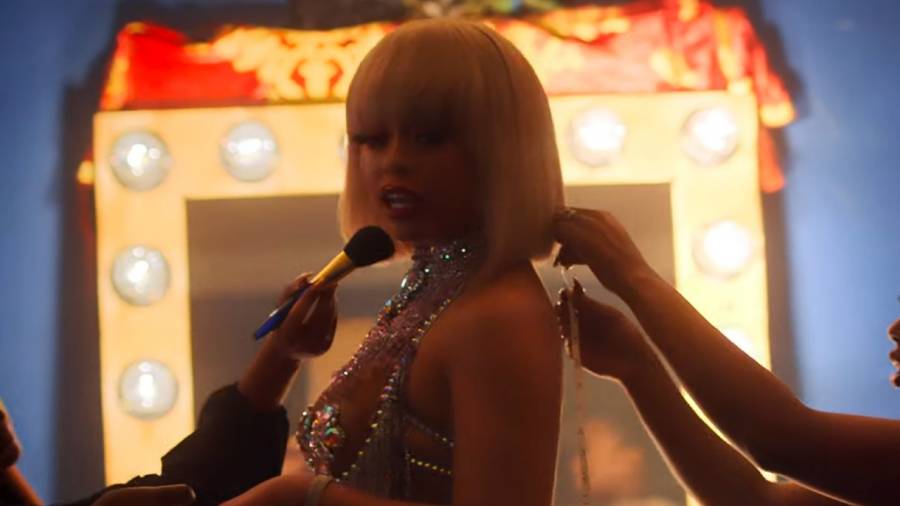 Mulatto released the deluxe version of her debut album Queen Of The Souf on Friday (December 11), and followed up with a video for one of its five new tracks.
The Lil Baby-featured "Sex Lies" visual has veteran director Clifton Bell behind the lens, and boasts an additional appearance from Baby's girlfriend Jayda Cheaves (though their current relationship status remains up in the air). The clip also seemingly takes a page out of Big Latto's idol Nicki Minaj's "Anaconda" video, as Latto hits the jungle near the end.
View this post on Instagram
The extended version of Queen Of Da Souf features five new tracks, including "Sex Lies" with Lil Baby. The original album was released in August and featured 13 tracks, with appearances from the likes of Gucci Mane, City Girls, Trina, Saweetie, 21 Savage and more.
The release comes on the heels of a controversy surrounding Mulatto's rap name. During an interview with HipHopDX that was published in November, the 21-year-old revealed she was contemplating a name change because of the racial undertones behind the term "mulatto" – and that's when all hell broke loose.
Following the interview, think pieces and conversations on the topic came out in droves, and a room was even created on audio-based app ClubHouse to explore "Why would you want to be named Mulatto." After Latto herself appeared in the room to defend her name, she was later accused of defending her stance by denying that colorism was still an issue.
Following even more backlash, Latto cleared up the rumors and made it known that never came out of her mouth.
"I WOULD NEVER SAY NO SHIT LIKE COLORISM DOESN'T EXIST!" she tweeted. "Please stop with the false narrative!"
Stream the deluxe edition of Queen Of Da Souf below and watch the new video for "Sex Lies" up top.