Nas & Hit-Boy To Release 'Magic' Vinyl To Raise Money For Cancer Charity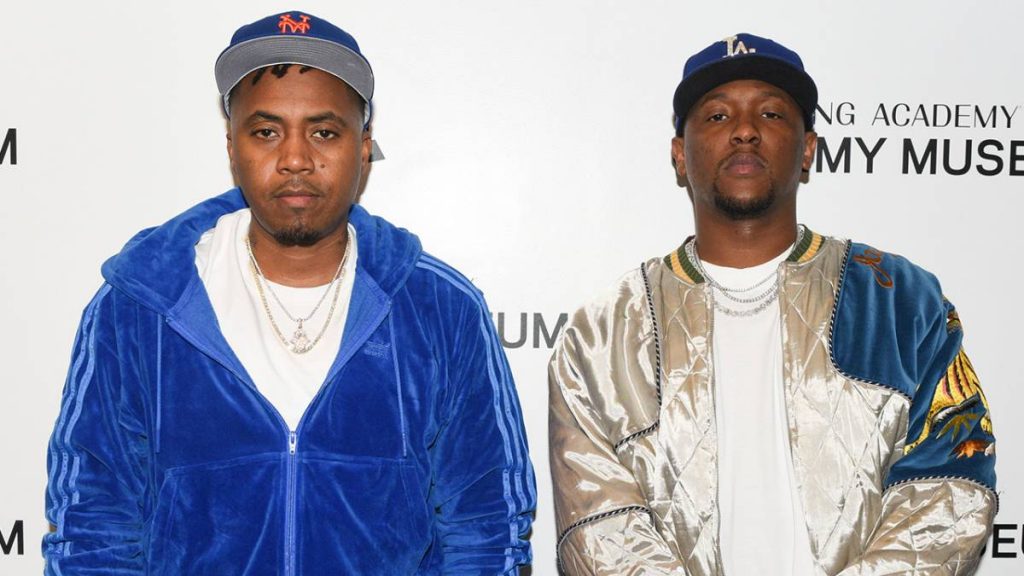 Nas and Hit-Boy will soon release a limited-edition pink vinyl of their 2021 album Magic, with all the proceeds being donated to charity.
The duo will be revamping their latest collaborative effort to help raise money for the Red Door Community in New York City, which strives to provide community and caregivers for people battling cancer or for people who have lost someone to cancer.
The special edition vinyl version of Magic will be released as part of their annual Ten Bands One Cause program, which selects 10 artists to reissue their music in support of Red Door.
The vinyl will drop on October 28 alongside two other major releases from The Black Keys and the Bangles. BadBadNotGood will also release a new version of their 2016 album IV at the end of the year.
Ten Bands One Cause is now in its ninth year, with previous selections including Run The Jewels, Joey Bada$$ and Al Green among others.
Nas and Hit-Boy's third consecutive LP together, Magic dropped on Christmas Eve last year and featured appearances from DJ Premier and A$AP Rocky. It followed the release of Kings Disease and Kings Disease II, both of which were nominated for Best Rap Album at the 63rd and 64th Annual Grammy awards, with the former securing Nas his first-ever Grammy. Nas has been teasing that Kings Disease III is on its way.
"I feel like every song we make, without even consciously doing it, we're trying to make it better than the last," Hit-Boy told Complex. "It's just already embedded in us to do that. I feel like as long as we keep taking that approach, it's going to get crazier and crazier, and that's what happened."
He continued: "I keep seeing every day like, 'Damn, how would y'all top KD 1 that y'all won a Grammy for? This is even better.' That's a good feeling, and it lets me know that the chemistry is legit. I feel like we caught it quick."
Revisit Magic below: