NBA Star Lou Williams Recalls Stealing High School Jersey For Drake's Unreleased '6 Man' Video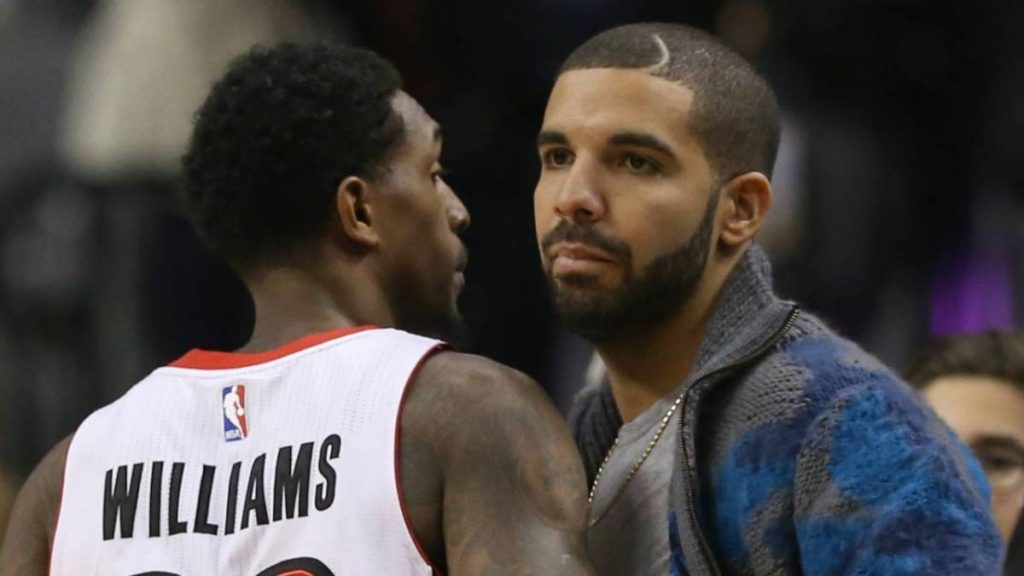 Lou Williams only suited up for the Toronto Raptors for one season, but it was a memorable year. In addition to taking home Sixth Man of the Year honors in 2015, the NBA veteran saw himself get shouted out by Drake on his song "6 Man."
During an appearance on Quentin Richardson and Darius Miles' Knuckleheads podcast on Tuesday (June 7), Lou Will recalled getting a call from Drizzy to hear his If You're Reading This It's Too Late standout and what he had to go through to fulfill the 6 God's request for the song's (still unreleased) video.
"[Drake] hit me and was like, 'Yo, I'm working on something, can you pull up to the condo? I want to play something for you,'" Williams began. "Me and my cousin pulled up to his condo and it came on. 'Booming out of South Gwinnett.' He's like, 'Is it cool, what I said?' I'm like, 'Run it!'"
Drake laos asked if he could rock Williams' South Gwinnett High School jersey for the shelved "6 Man" video, which the Hawks guard had to steal out of a frame from his mother's house for Drizzy to borrow.
"I did something for Drake that went against all my momma's rules, dog," Lou explained. "She has my original high school jersey in a frame. Drake like, 'You got a jersey I could wear for the video?' I told my momma, 'It gotta come out the frame.' My momma like, 'Nah.' So we had to go steal the jersey. It was gone for weeks before she knew we had it."
Drake even reacted to the interview clip by jumping into Knuckleheads' Instagram comments section and writing, "That's my dog LOUUUUUU."
View this post on Instagram
View this post on Instagram
Drake eventually got his hands on Lou Williams' high school jersey (as seen in the throwback photo above) but the "6 Man" video has remained unreleased. Lou Will went onto win the Sixth Man of the Year award a further two times in 2018 and 2019 during his stint with the Los Angeles Clippers.
Williams' 17-year NBA run may be coming to an end, though, as he hinted last November the 2021/22 season might be his last.
Listen to the entire podcast episode below.