NBA YoungBoy Flips C-Murder's 'Like A Jungle' For New Track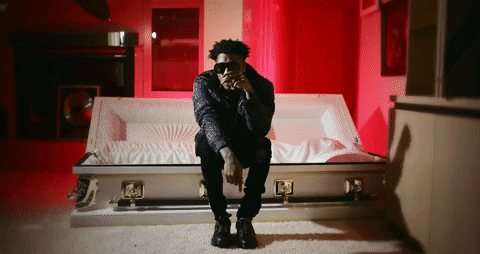 NBA YoungBoy continues to give fans new material. Days after releasing a brand new mixtape, the Baton Rouge rapper has shared "Like A Jungle (Out Numbered)," a flip of C-Murder's 1999 single "Like A Jungle."
Filmed inside his home, YoungBoy lays still in a casket before popping up, rapping in front of cars and performing in various outdoor shots. Across the track, he lays blame for some of his demons on certain family members trying to screw him over, feuding with a woman who's a fan of most of his adversaries, the criminal justice system and more.
"Heart of a soldier but all the weight on my shoulders make me feel like I'm outnumbered," YoungBoy raps on the chorus. He also gives an update, thanking fans for supporting him through his previous legal fight on federal gun charges but alludes to having "one more fight," this time in a Louisiana courthouse.
NBA YoungBoy is fresh off releasing yet another project, this one titled Realer 2. The project, which was made exclusive to YoungBoy's YouTube channel, contains 15 new tracks and is YoungBoy's first full-length release since finishing his deal with Atlantic Records.
In August, he released his fourth studio effort The Last Slimeto and narrowly missed out on having another No. 1 album on the Billboard 200 chart. The album debuted at No. 2 after earning 108,400 total album-equivalent units in its first week. 4,600 of which came from pure sales, while the remainder came from 161.92 million on-demand streams.