Ne-Yo Reveals He Passed On Signing Lucky Daye After He Slept In His Bed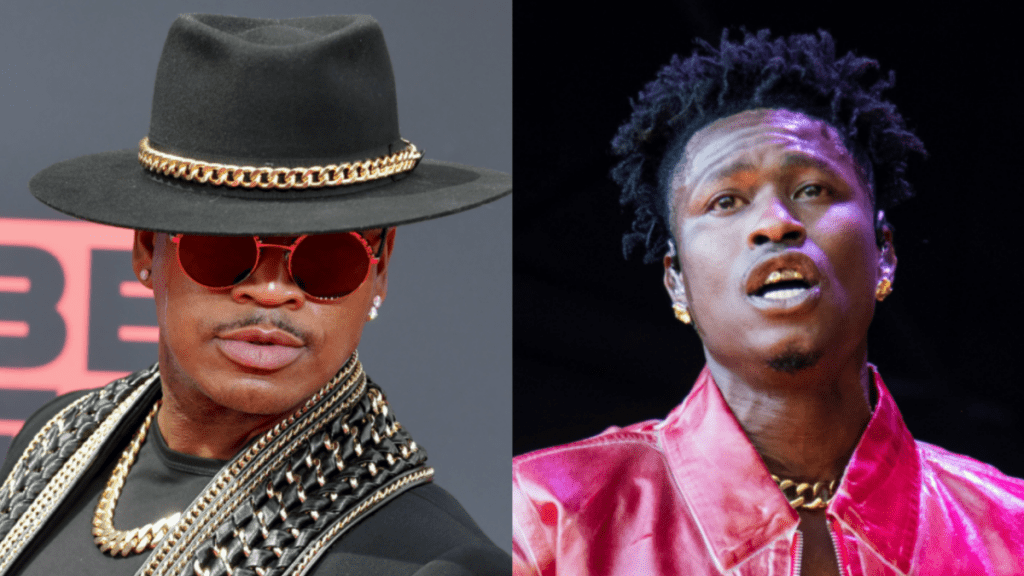 Ne-Yo was thinking about signing Lucky Daye until an incident between them made him change his mind. During a recent interview with the FAQ Podcast, the singer told a story about working with Daye before the fame with plans to strike a record deal, but things went south after he slept in his bed.
"Lucky Daye, I like what Lucky Daye does," he began. "It's eclectic, it's different, it's interesting. That's another cat I met a long time ago. There's a funny story about what happened with Lucky Daye, I don't know if I should tell it … When I first met Lucky Daye, he was not going by Lucky Daye, he was going by his regular name, and we were actually trying to sign him. We were in the studio, did records together, the whole nine. Mind you, he was much younger. I think this was L.A."
Lucky Daye actually wrote Jamie Foxx's verse on "She Got Her Own," which was a remix of Ne-Yo's 2008 hit single "Miss Independent," and was supposed to feature on the song himself.
"So he was going by David Brown, working, things were good, I'm really digging his voice and his energy," he recalled. "You know, the songs we did, I gotta find them damn songs 'cause we actually did some – matter of fact, one of them you know. The remix to 'Miss Independent' with me and Jamie Foxx and [Fabolous]. Jamie Foxx's verse – Lucky Daye wrote that verse. He wrote the verse because it was supposed to be him, we were gonna do the joint together. This is when I was trying to sign him, he was gonna be my artist, but some things happened."
Things changed when Ne-Yo let Lucky Daye stay at his house while he was touring, but he didn't stick to his instructions of staying out of his bedroom.
"At the time, I was going out of town, we were going on a short little run or whatever, and I let Mr. Daye stay at my house, right," he said. "Now at this point I've got a big beautiful house, and I'm like, 'Bruh, you've got full reign of the crib. Wherever you wanna go, whatever you wanna do, just don't go in my room. Master bedroom's off limits. Anywhere else, anything else in the house, wild out. Just don't go in my room.' Right, okay, cool.
"So I come back one morning, open the door, see this dude nowhere, go upstairs to my room. Sure enough, this n-gga's asleep with a chick in my bed. In my bed, with a chick, knocked out. And I'm like, 'Aye bruh, yeah, come on, you gotta go man, you gotta go.' I gave you one rule, one. Told you one place you couldn't go. Mind you, big crib. There's rooms, backyard, whatever, just don't go in this room. Not only are you in my room, you're in my bed, in my bed with somebody."
He added, "At the time, I was upset. I was mad. So that was kinda the end of that whole situation. I'm like, 'Bruh, if you can't follow this simple rule, I don't know if this thing gonna work.'"
Despite their past situation, they've seen each other since and Ne-Yo's happy about his success as a solo artist.
"He was young," he said. "And mind you, we've spoken since, the Lucky Daye thing happens and I'm like, 'Ah, yeah!' So I see him somewhere and you know, 'Bruh, I just wanna apologize.' That was easily 10 years ago, maybe more. I'm like, 'Yeah, we good, don't worry about that. Congratulations on everything.' Had that not have happened, you got Grammys and everything now, bruh. Congrats."
View this post on Instagram