New Music Friday – New Albums From Jack Harlow, IDK & Kaytranada, Lil Gotit + More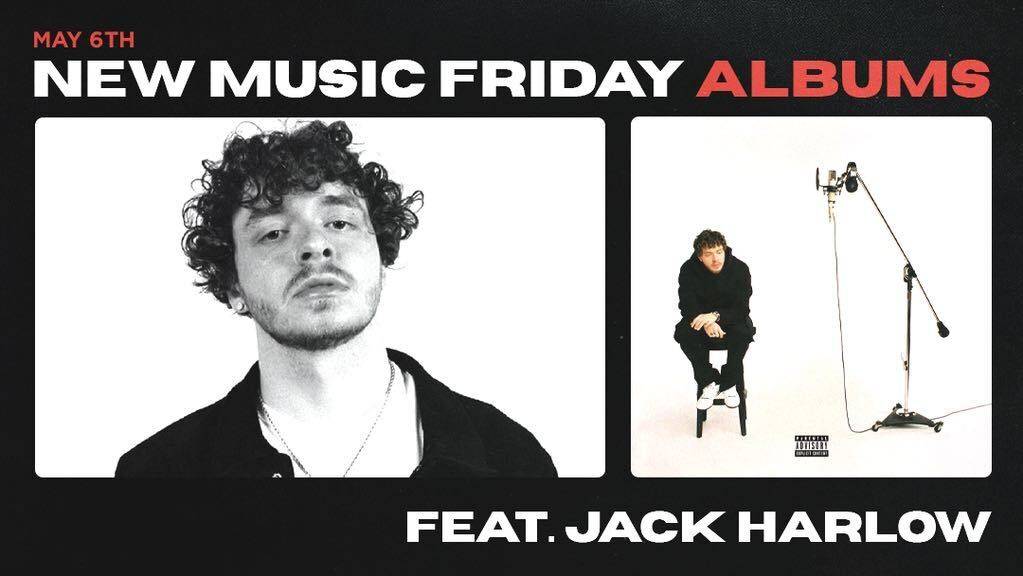 The first full week of May is coming to an end and brining with it a slew of new projects to explore this weekend. 
Kicking off this edition of New Music Friday is industry darling Jack Harlow with his second career offering in Come Home The Kids Miss You, a star-studded affair which enlists help from Drake, Lil Wayne and more.
The sounds of super producer Kaytranada are also on full display this week with the release of Simple., a collaborative effort with DMV rapper IDK. We also explore The Cheater, YSL rapper Lil Gotit's latest release, as well as new music from Ella Mai, Raheem DeVaughn and Pink Siifu.
Also featured is Sabrina Claudio's Based On A Feeling and YNW BSlime's Goat. Keep reading for the internet's best round-up of new albums, below.
Jack Harlow – Come Home The Kids Miss You
Kentucky's leading rapper Jack Harlow has the unprecedented gift to stay constantly in the middle of Hip Hop's discourse. After plenty of anticipation, Come Home The Kids Miss You, Harlow's sophomore album, has finally arrived. Boasting the ultra-viral "First Class," Harlow's latest also features a wide slew of guests, from Lil Wayne and Pharrell to Drake and Justin Timberlake.
Harlow's debut album That's What They All Say was a valiant entry into Hip Hop, a project which spawned big hits such as "What's Poppin" and "Tyler Herro," but also fell victim to stretches of banality. Harlow fans are hoping that the growth the young rapper has experienced over the past two years will reflect well on his second album.
IDK & Kaytranada – Simple.
Kaytranada, the dance-influenced producer who has worked with the likes of Vic Mensa, Mick Jenkins, Quelle Chris and more, has teamed-up with London-born, Maryland-raised rapper IDK for Simple. Coming in short and sweet at eight tracks, Simple. may be bite-sized but it packs a punch.
Helmed by the Denzel Curry-assisted "Dog Food," a percussion-forward tale about late night business dealings, Simple. is infused with scores of lively instrumentals. Kaytranada possesses the rare skill of making music simultaneously for a diverse audience. There's songs on Simple. which are pumped full of synths and designed for dancing; other tracks are introspective, beckoning a serious listen with an open mind. But whatever type of sound he's creating, Kaytranada's production always is radiant, unique and fresh.
Lil Gotit – The Cheater
Atlanta rapper Lil Gotit may not be the most commonly discussed member of the Young Thug-led Young Stoner Life rap crew, but he's consistently been releasing a quality output for years. "GTF," he opening track to Gotit's latest album The Cheater perfectly sets the tone for the project: clever and dexterous flows and high intensity production.
There are plenty of soaring highs from The Cheater, but none are taller than when Gotit is rapping alongside his cousin and frequent collaborator Lil Keed on tracks such as "Now We Getting Money" and "Rich Shit" which also features Ty Dolla $ign. The features on The Cheater are fairly predictable, from Keed and Ty to Yak Gotti and Enchanting. But there are also some unexpected verses from the likes of CEO Trayle and Toosii.
Ella Mai – Heart On My Sleeve
U.K singer Ella Mai has unveiled her new album Heart On My Sleeve, a grandiose and sweeping collection of tracks which explores themes of unending, intoxicating love, trust and learning how to be vulnerable.
Signed to DJ Mustard's 10 Summers Records imprint, the R&B powerhouse's sound is always backed by exceptional production, but doesn't fall victim to so many signees by sacrificing individuality for the label's boss. Mai is armed with a booming, versatile voice and a penchant for creating timeless melodies which mirror the R&B greats she descends from. Nearly four years have passed since Mai released her eponymous 2018 debut, so fans should be thrilled with this slate of new music.
Pink Siifu & YUNGMORPHEUS – Bag Talk (Deluxe)
Over the past two years Pink Siifu has transitioned from an underground rapper with boatloads of promise to your favorite rapper's favorite rapper. The Alabama-born artist's rise came through his work with Virginia MC Fly Anakin on FlySiifu's as well as his solo efforts like GUMBO'!.
Siifu follows-up the deluxe edition to GUMBO'! by reuniting with the Los Angeles-based producer and rapper YUNGMORPHEOUS to drop a deluxe edition to their 2020 cult classic Bag Talk. Rapping through the haze of chopped samples and distorted synths, the two rappers unveil nine new tracks which feature Akai Solo, Chuck Strangers and more.
Sabrina Claudio – Based On A Feeling
Hailing from Miami, Sabrina Claudio's latest is a testament to the singer's worldbuilding abilities. Working closely with the the ethereal production, handled by the likes of Blue Rondo and STINT, Claudio creates a deep and immersive project.
There are exceptions, but the songs on Based On A Feeling are personal: designed not for the club or social events, but for enjoying in solace, breaking apart the lyrics and getting swept away in the transcendent moods Claudio creates. She's been succesful working with acts such as Pink Sweat$, Black Coffee and Duckwrth, but Claudio is at her best while working solo, able to fully explore the depths of her emotions.
Raheem DeVaughn – From Lust Till Dawn
Raheem DeVaughn was birthed in the classic sounds of R&B acts like Jodeci, powerhouse singers such as D'Angelo and Marvin Gaye. The 47-year-old artist released his debut album The Love Experience in 2005 and has remained a leader of the classical side of R&B.
From Lust Till Dawn falls in the same lane of so much of DeVaughn's past work: emotive, soul-ridden and tender. But what's so striking about DeVaughn and From Lust Till Dawn, is how he's able to elucidate complex emotions in new, exciting ways which pluck the listeners' heartstrings with ease.
We couldn't end without doling out this week's Honorable Mention to YNW BSlime for his latest project Goat.