New Nipsey Hussle Album In The Works According To All Money In Rapper J Stone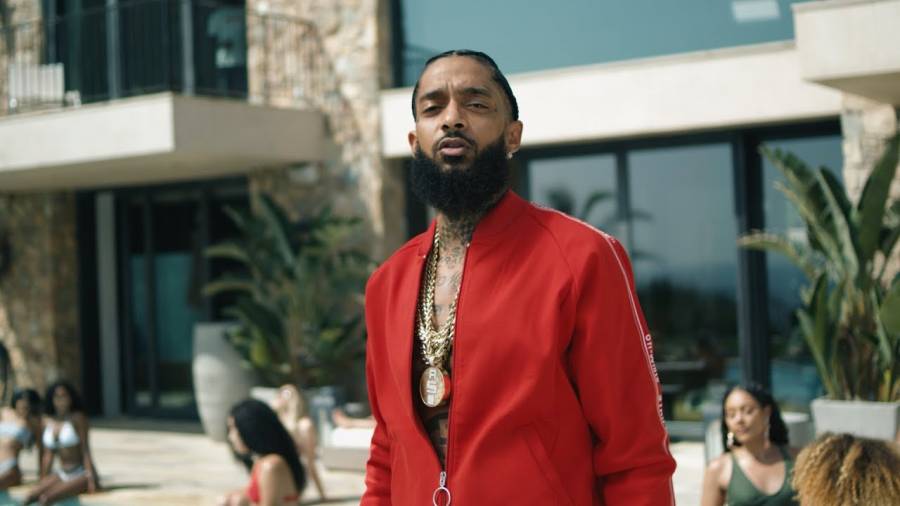 All Money In Records rapper J Stone was a recent guest on The Bootleg Kev Podcast where he spent extensive time talking about the imprint's late founder Nipsey Hussle.
At one point during the conversation, Stone was asked if there was any type of posthumous project in the works and although he skirted around the question at first, he ultimately revealed there's an album on the way. But like Nip did with Victory Lap, his team is taking their time to make sure it's of the highest quality possible.
"Hey man, there's so much music this n-gga done did bro," Stone tells Kev in the clip. "You wouldn't even imagine bro. There's shit I haven't even heard and I thought I heard everything."
He continued, "You know what, it's gonna definitely be another Nip album. But it's All Money In, we ain't gonna put out nothing Mickey or do it just because. Rest in peace in 'Pac. If they would have held on to his music a little bit more, it would have been received different. But the music was still good and we needed it at that time. Nip has his brand and his image so strong and tight like, you can't do the 'Pac on him with the Makaveli 1, Makaveli 15 …"
View this post on Instagram
Stone dropped his solo album The Definition of Pain on Christmas Day (December 25), which included Nip on the All Money In posse cut "LeBron James" featuring Dom Kennedy and "Started Wit Nothin'" featuring T.I.
As part of his "LeBron James" verse, the late Crenshaw legend raps about making it out of poverty with, "Balling before my face was in The Source/I did my dirt, I had my reasons I was poor," while Kennedy takes care of the hook, comparing their likeness to balling like NBA legend LeBron James.
The 18-track project also arrived with a short documentary about the album and finds Stone opening up about the deaths of his mother, brother and aunt, which ultimately placed him on a destructive path to group homes and jail. But Stone's story is a tale of survival and perseverance and he managed to turn his life around. These days, he's clearly committed to keeping Nip's legacy alive.
Watch the film below.