Nicki Minaj Recalls Moment Hip Hop Community Felt Like It 'Lost Her'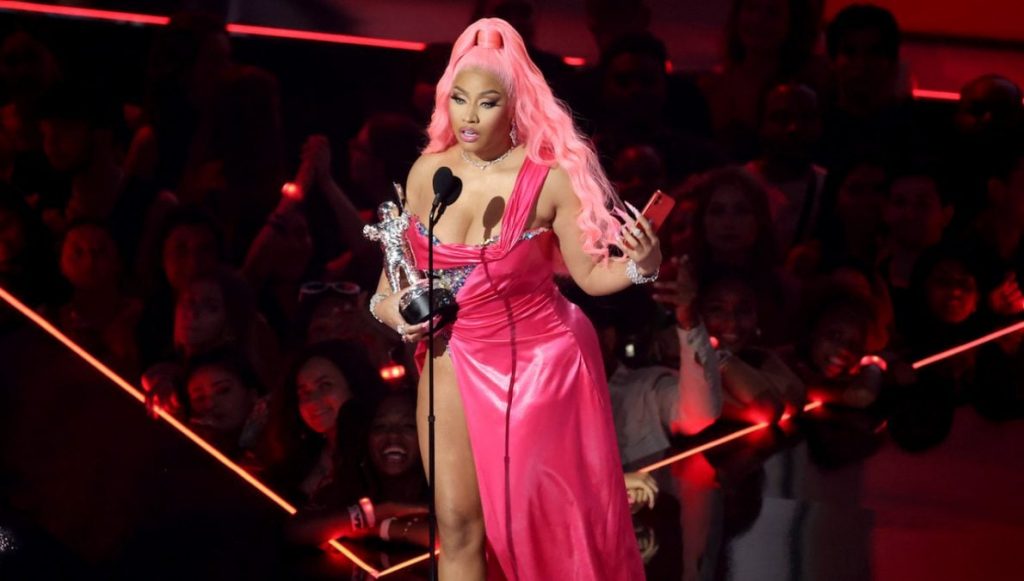 Nicki Minaj has reminisced on a time in her career when the Hip Hop community felt she had abandoned them.
The reflection came in an interview with City Girls rapper JT for i-D, during which she revisited the moments that followed the release of her 2010 debut album Pink Friday.
Nicki Minaj's slew of introductory mixtapes had established her as a compelling lyricist, and a legendary verse on Kanye West's "Monster" had propelled her to Hip Hop superstardom, but Pink Friday's biggest single, "Super Bass," was pop-heavy, and Nicki said the track's reception inspired her to lean more into her pop influences.
She followed up Pink Friday with the single "Starships" in 2011, and admitted to JT that her rap fans seemed to give up on her at that moment.
"'Super Bass' wasn't even supposed to be a single, but it became huge," Nicki said. "Rather than going back to point A, I thought, 'I now need something to be a continuation of 'Super Bass'.' And so I put out 'Starships.' That's when people in the Hip Hop community really felt, "Oh my God, we lost her."
Nicki said she empathized with her "hood fans" who had followed her come up, but JT was quick to point out that female rappers today often dabble in pop music. "They're all doing it now," Nicki replied. "By the way, not only are they all doing it now, not one has been criticized."
View this post on Instagram
Regardless of these comments, the Pinkprint rapper said she's dying to hear women rap again.
"I wanna hear girls rap again. Like, just rap. When I did my BET Cypher years ago, I purposely didn't wear revealing clothes," Nicki said in the i-D interview. "I wore a sweatsuit. So even though we were being super freaky girls on the song, and we all had fun, y'all really spit."
She then complimented JT's verse on her "Super Freaky Girl (Queens Remix)," which features appearances from Katie Got Bandz, Maliibu Miitch, BIA and Akbar V.
"I heard your verse and was blown away," Nicki said. "I was so taken aback by your ability to remain yourself on a song that seemed like a beat that you wouldn't normally do. I'm in a really great place now."
She continued: "I feel like whenever I'm happy, I deliver the best music. And in order for me to deliver the best music for my album – which is coming out soon – I have to tap back into the essence of Hip Hop. On the remix of "Super Freaky Girl", all the girls tapped into that."
"Super Freaky Girl" is the latest in a line of singles the 39-year-old rapper has dropped since starting off 2022 with her Lil Baby-assisted "Do We Have A Problem?" and "Bussin" in addition to her collaborations with Fivio Foreign and HipHopDX's 2022 Rising Star Coi Leray.
Nicki Minaj's latest interview comes as hype for her new album hits a fever pitch. She previously said it would arrive before the end of 2022 specifically because of "Super Freaky Girl's" success.
"I wasn't sure how I was even feeling about having to put out an album this year, but that song happening and people liking it, that made me happy," Nicki separately told Interview Magazine. "People have gone through so much recently that they want to have fun. It'll probably expedite the album to come out this year."