21 Savage Affiliate Beats Up Kanye West Lookalike In 'Robbin Season' Video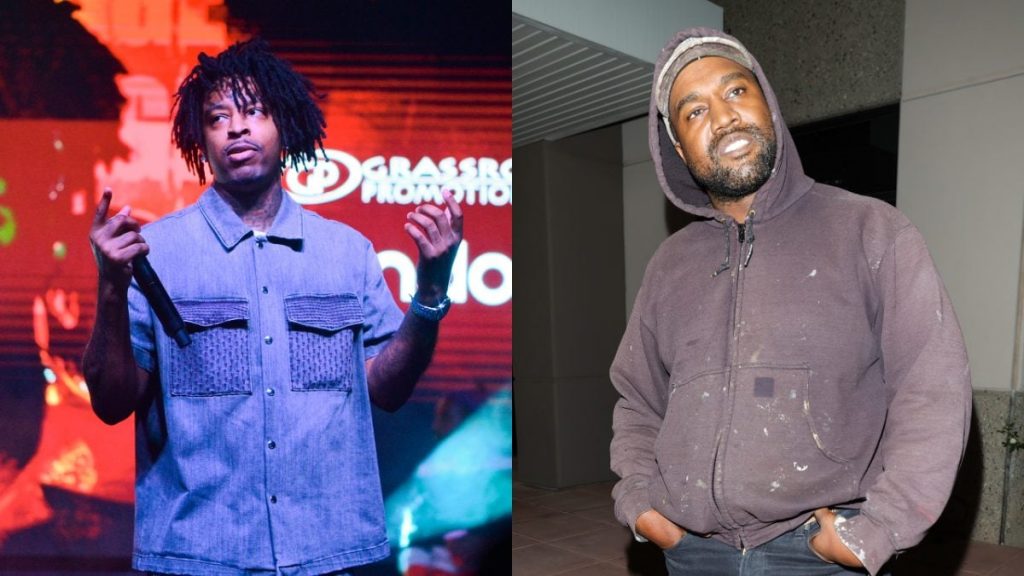 A 21 Savage affiliate has shared a music video for his track "Robbin Season" and can be seen in part of the video jumping a Kanye West doppelgänger.
21 Lil Harold gave his new single "Robbin Season" the visual treatment on Tuesday (November 8), and can be seen assaulting the Ye lookalike until he's beaten unconscious.
"Robbin Season" is 21 Lil Harold's first new single of 2022, and arrives after he dropped his LARRY debut in 2021, which features appearances from Latto, G Herbo and Slimelife Shawty.
Check out the video for "Robbin Season" below:
The new visual from the Slaughter Gang rapper arrives shortly after 21 Savage spoke about Drake's contentious lyrics on their joint project Her Loss, and said he encouraged the 6 God to speak his mind.
Her Loss dropped on Friday, and while fans and critics alike had a lot to say about Drake's alleged subliminal disses towards Kanye West, Megan Thee Stallion,  DRAM, and Serena Williams' husband, 21 Savage told Akademiks he "gassed" up Drizzy while he was writing those bars.
"You know I'm pointing it out, like when he send me the songs, I'm pointing out what I heard," 21 said on Ak's Off The Record podcast. "I'm tellin' him like, 'Yeah n-gga, talk that shit.' You know I'm gassing him. I'm behind him. Whatever he standing on, I'm standing on it too. Say what you feel, n-gga."
One of the alleged insults was made the Daft Punk-sampled song "Circo Loco," where Drizzy suggests that his reconciliation with Ye was merely done as a favor to esteemed music executive J. Prince.
"Linking with the opps, bitch, I did that shit for J. Prince/ Bitch, I did it for the mob ties," Drake raps. The Yeezy mogul inevitably got wind of the shade thrown, but told his fans on Twitter to settle down.
"Enough already I done gave this man his flowers multiple times[.] Let's really see who are real ops are in this music game," he tweeted. "Imagine all the rappers on the same side and everyone cleaning up each others contracts It's kingdom time[.] Love Drake #lovespeech."
Kanye West and Drake's simmering feud hit a boiling point last year, with the Hip Hop icons trading insults, lyrical jabs, and petty leaks in the months leading to the release of their albums Donda and Certified Lover Boy.
The pair eventually reconciled and came together for the Free Larry Hoover Benefit Concert at the Los Angeles Memorial Coliseum the following month, where they performed on stage together for the first time since 2016.