T-Pain Reveals He Used To Charge Artists Cars For Songs: 'I Had Enough Money'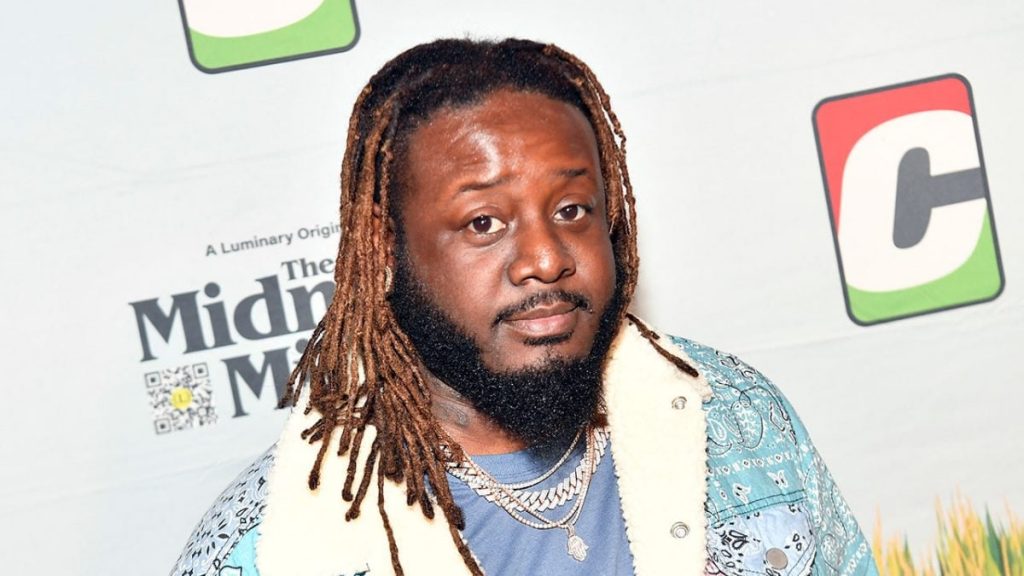 T-Pain has revealed there was a point in his career when he stopped asking artists for money in exchange for features, instead he would ask them for cars.
The Florida rapper-singer made the revelation during a recent episode of his Nappy Boy Radio podcast featuring Taylor Bennett. Pain explained that he would make arrangements for a rare car that he couldn't get his hands on from an artist and he'd hop in the booth to bang out a verse or hook on their song.
"I started charging n-ggas cars for songs," T-Pain said. "It came to a point where I had enough money and n-ggas was like, 'We need a hook.' Hey, look, it's a '72 Impala that I want. I don't even want a new car, bro, go get me a old school and I'll do this hook for you tonight."
T-Pain didn't get into specifics of cars he ended up trading for his AutoTuned verses and melodic hooks, but he added a few whips to his fleet.
@tpain Go get me an old school I'll do this hook for you TONIGHT ?? @taylorbennett303 joins this week's @nappyboyradiopodcast out now!! #nbrp #podcast ♬ original sound – T-Pain
T-Pain has seemingly never had a problem making money. He revealed in June that he actually makes more money live streaming on Twitch than he does through his music.
"I'm making more money off of video games than I have made in the last four years," T-Pain told Steve-O on his Wild Ride! podcast. "Just playing them. Playing video games."
He admitted he has no idea why Twitch keeps throwing him money, especially since he considers himself terrible at video games.
"I think that's what makes it better," he said. "I mean there are definitely good players out there that make a ton of money, but I think the entertainment that comes from somebody like me being trash at it, I think that's just more valuable and more entertaining."
As far as what's ahead, the "Buy U A Drank" artist is hitting the road next month with Snoop Dogg, Warren G, and the Ying Yang Twins for the Holidaze of Blaze Tour.
The tour is set to kick off on December 13 in West Valley, Utah, and will make stops in Idaho, Washington, South Dakota and Wyoming before wrapping things up in Colorado Springs, Colorado, on December 22.
"Holidaze of Blaze Announced Today," Snoop wrote in the caption of his Instagram post. "TIX go on-sale THIS FRI, NOV 4! @snoopdogg x @tpain x @warreng x @yingyangtwins and special guest @iamjustinchampagne unite for the HOLIDAZE OF BLAZE Tour!"
T-Pain added in the comment section: "Let's hit the road unk!!!"