Nicki Minaj Responds To Scandalous Allegations Made By Alleged 'Ex Assistant'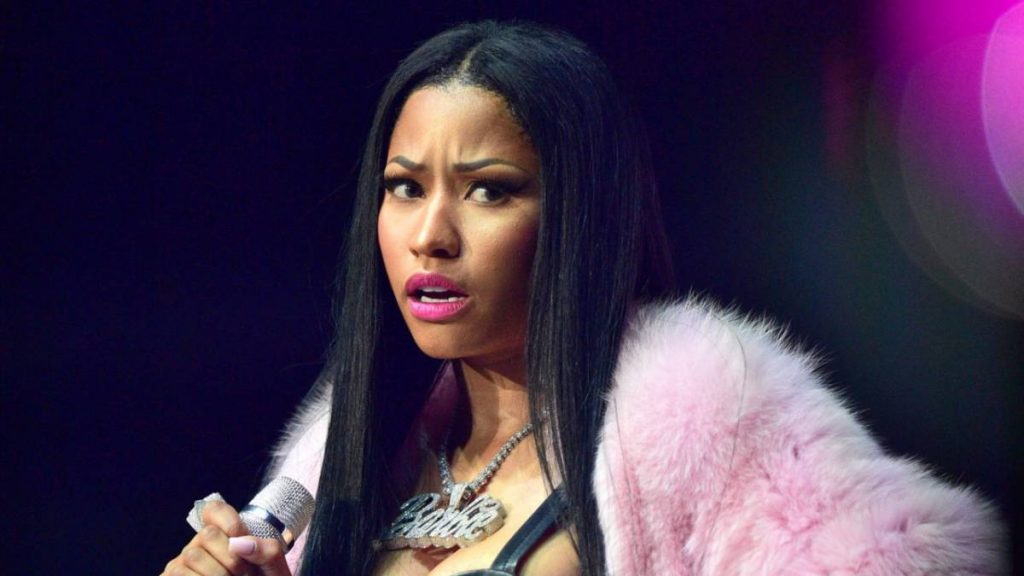 Nicki Minaj has addressed the shocking accusations made by an alleged former employee.
The Young Money rapper became a trending topic on Twitter on Monday (August 1) after an Instagram user claiming to be her "ex assistant" made a series of allegations about her and those in her inner circle.
The account, who went by the name Kate Miller, posted dozens of Instagram Stories containing wild claims about Nicki and her relationship with fellow artists including Drake, Lil Wayne, Cardi B, Rihanna, JAY-Z, Beyoncé, Nas, Megan Thee Stallion, Doja Cat and her ex-boyfriend Meek Mill.
"I am Onika ex assistant who she fired for absolutely no proof of fraud with her bank account," Miller began. "I'm exposing all files i have from working for her. Along with the voice messages she sent me regarding many different people not just Cardi B."
1/18
Nicki fired her assistant and the DRAMA -thread

Don't @ me no nonsense cause I won't respond cause I'm not a fan I'm just watching the ☕️ unfold pic.twitter.com/V5jO9V8I94

— brèa (@juicebox_bby) August 1, 2022
Miller went onto accuse Nicki Minaj of owing $173 million to the Internal Revenue Service (IRS), paying to boost her upcoming single "Freaky Girl" on the charts and lying about her drug use.
Numerous allegations were also made about Nicki's husband, Kenneth "Zoo" Petty, a registered sex offender who was twice incarcerated for attempted rape and first-degree manslaughter.
Miller declined to post evidence to back up the claims, citing a non-disclosure agreement (NDA) they allegedly signed with Nicki's publicist that, if violated, would lead to a lawsuit. "You know i'm not gonna post clips so you can sue me for everything i have sweetheart," read one post.
The account has since been deleted. It has not been confirmed whether Miller was Nicki's assistant.
3/18
Nicki fired her assistant and the DRAMA -thread

Don't @ me no nonsense cause I won't respond cause I'm not a fan I'm just watching the ☕️ unfold pic.twitter.com/5rWZMYfi44

— brèa (@juicebox_bby) August 1, 2022
Nicki Minaj responded to the allegations on Instagram Live late Monday, dismissing them as "dumb" and the efforts of a rival fanbase to ruin her career.
"I am mind blown that people are this fucking dumb," she said. "That people are really believing that I got somebody that work for me and now they spilling tea. Chile. But it's not even that; it's the tea sound so fucking dumb, and for a person to believe it, you would have to be dumb.
"It's clearly a kid. Do you know how much money you have to make to owe that amount of money to the IRS? … Like, come on. What? Get off of my sweet Trinidadian pussy. I really need y'all to either get a job, invest in yourself and your future."
She continued: "Y'all, this is another fanbase, they're going through with their plot to take me down 'cause they see that all the lies they've made thus far has never worked. God don't like ugly, no weapon formed against me will prosper, okay?
"It's people that's right now paying entire staffs to figure out how to emulate Nicki. I know for a fact from actual people that work for labels, they have meetings, they've concocted every plan they can … When Mack [Maine] hit me, that's when I knew I had to address this. Alright y'all, goodnight."
Nicki Minaj calls cap on the person claiming to be her ex assistant 🧢👀 pic.twitter.com/pfDsMbpMnD

— HipHopDX (@HipHopDX) August 2, 2022
The drama comes shortly before Nicki Minaj is set to release her new single "Freaky Girl" on August 12. The Queens, New York native previewed the song, which samples Rick James' 1981 hit "Super Freak," on Instagram in July.
Nicki is also prepping the return of her Queen Radio show on Amazon's live audio app Amp on August 11, followed by an upcoming six-part documentary on her life and career.
HipHopDX has reached out to Nicki Minaj and all parties named in the story for comment.