Nine Injured In Memorial Day Shooting At Florida Beach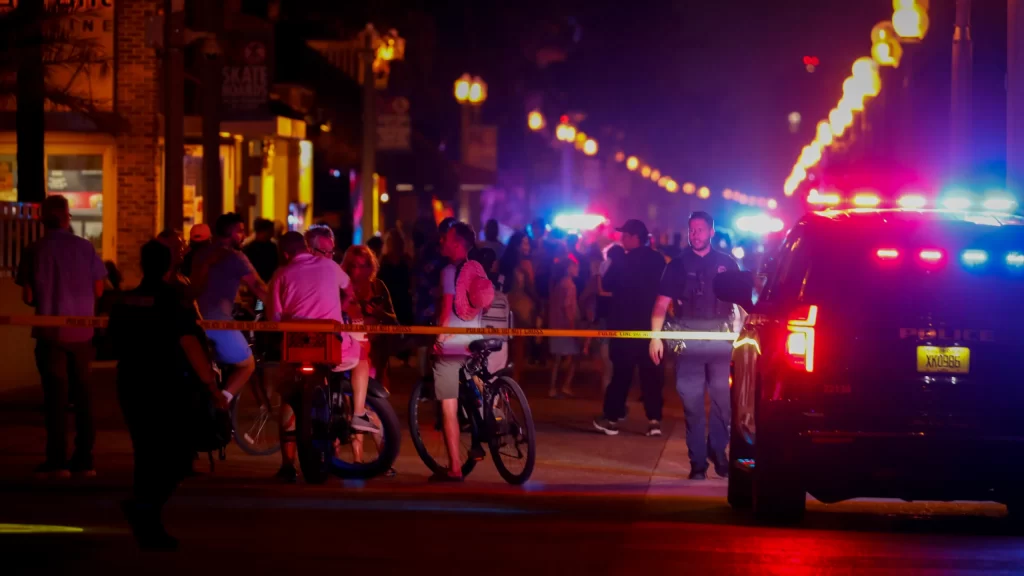 Nine people, including four minors, were injured following a mass shooting at Florida's Hollywood Beach Monday (May 29) evening.
According to CBS News, police spokesperson Deanna Bettineschi said four children between the ages of one and 17 were hit by the gunfire, along with five adults between 25 and 65. Thankfully all of the victims are in stable condition.
Bettineschi said the shooting happened on the Hollywood Oceanfront Broadwalk a little before 7 p.m. when a fight broke out between two groups. One person is in custody, but police are still looking for more suspects.
Hollywood Mayor Josh Levy said in a statement that he was "deeply saddened and angered" by the incident. "It is completely unacceptable that innocent people spending time with family on a holiday weekend have been affected by a shooting altercation between two groups who came into our city with guns and no regard for the safety of the law abiding public around them," he said.
"Law enforcement agencies are fully engaged in their investigation, and I assure you that no stone will be left unturned in bringing the perpetrators to justice.  We will utilize every available resource to apprehend those responsible for these injuries," Levy added. "I want to emphasize that the safety and well-being of our residents and visitors is always our top priority. Hollywood Police has dozens of officers assigned to the beach on busy holiday weekends and that allowed for an immediate response that resulted in multiple persons detained for this incident."