NLE Choppa Begs Women To 'Slut Me Out' In New Video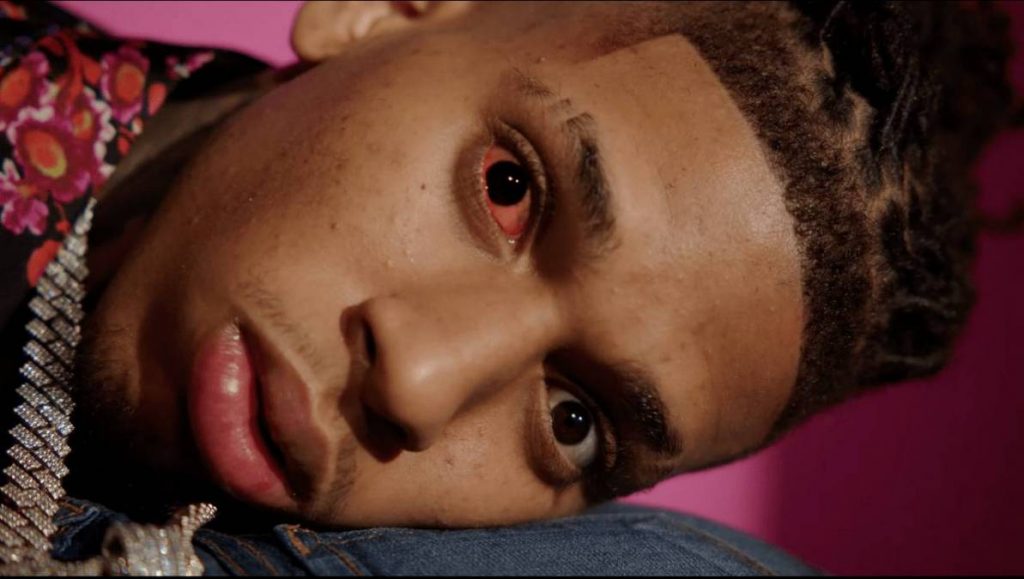 NLE Choppa has returned with a new club-ready song called "Slut Me Out" and dropped an explicit Ben Marc-directed music video on Friday (April 22) to commemorate the occasion.
Choppa spits the sexual lyrics as he's seen dancing and relaxing with dozens of women, but the Memphis lyricist also uses the song to boast about his vegan lifestyle and flex his new partnership with Atlanta's vegan chain Slutty Vegan.
The 19-year-old rapper announced he'll have his own meal called the Slut Me Out Meal based on his new track. The meal will be included on the menu from May 4 to 10 at the chain's Edgewood location. Choppa will also be present at the Edgewood location to personally hand out his new meal on the final day.
NLE Choppa is currently gearing up to hit the road starting on May 1 as part of his NLE Tour. His run starts off in Oklahoma City and will head through Houston, Texas, Atlanta, Georgia, New York, NY, and Philadelphia, concluding in Los Angeles on June 5.
"Slut Me Out" comes after NLE Choppa dropped off his Me vs. Me mixtape on January 28 which features appearances from G Herbo, Young Thug, Polo G and Moneybagg Yo. According to HITS Daily Double, the album moved around 20,000 copies in its first week, snagging a No. 16 debut on the Billboard 200, which Choppa claimed as a victory.
"Big W, My first Album Sold 36K First Week And Is Now Currently GOLD," he wrote in response to a tweet from Akademiks reporting his sales projections. "This Is A Mixtape I'm Grateful For What I Have I'm In Competition With No One This Is Perfect For Me My Plaque Still Coming, Watch."
Watch "Slut Me Out" below.