50 Cent Says STARZ 'Dropped The Damn Ball' On Snoop Dogg 'Murder Was The Case' Series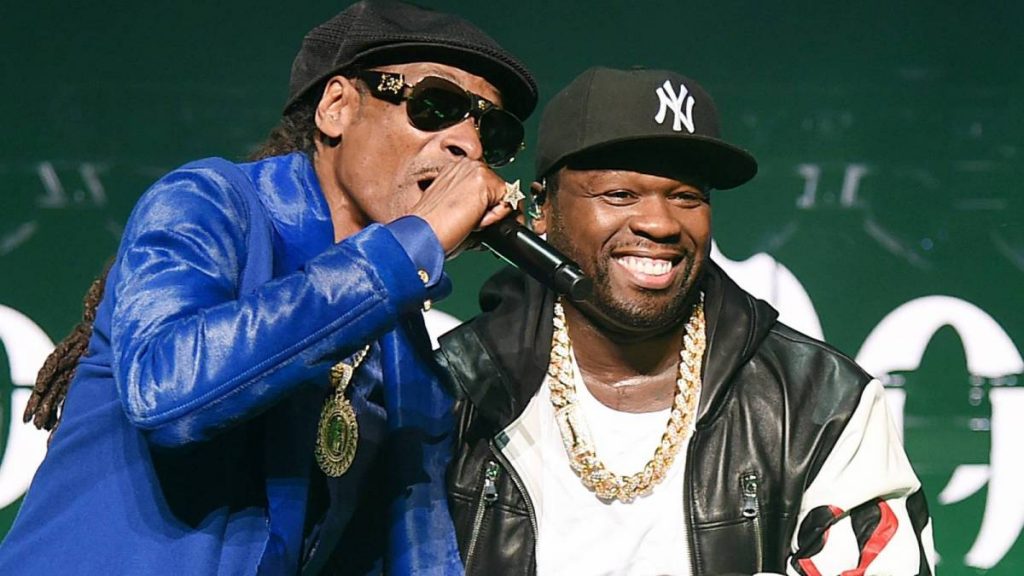 50 Cent has been voicing his displeasure with STARZ for months now. On April 4, he was furious with the network after the final episode of Power Book IV: Force was leaked online.
Eighteen days later, 50 Cent returned with another allegation aimed at STARZ. Taking to Twitter on Friday (April 22), the television executive revealed A Moment In Time: Murder Was The Case — a series about Snoop Dogg's 1993 murder trial — has been sidelined.
"[email protected] Murder was the case is no longer in production at STARZ," he wrote. "I give them the alley-oop, they drop the damn ball. Anyway I hope snoop tell his story."
View this post on Instagram
50 Cent announced the show's concept in December 2021. It was intended to detail Snoop Dogg's experiences throughout the trial, which included working with defense attorney Johnnie Cochran, who'd represented OJ Simpson just a year prior.
According to Variety, 50 Cent would've been in the executive producer role through G-Unit Film & Television alongside Snoop Dogg, his wife Shanté Broadus and Sara Ramaker of Snoopadelic Films. Anthony Wilson was expected to executive produce from Lionsgate Television in development for STARZ.
"'Murder was the Case' is an incredible story," 50 Cent said at the time. "Snoop had the biggest album in the country and was fighting for his freedom in the courtroom. The only place to go on this incredible ride is with G-Unit Film & Television. I'm excited to be working with Snoop to bring it to television. #GLG."
Snoop Dogg's 1993 first-degree murder case revolved around the murder of Philip Woldermariam, a member of a rival gang who was actually shot by Snoop's bodyguard. The trial took place as Snoop was recording his debut album, Doggystyle, which spawned the single and subsequent video "Murder Was The Case."