No Sleep Til: Beastie Boys Square Finally A Reality On 'Paul's Boutique' Corner In New York City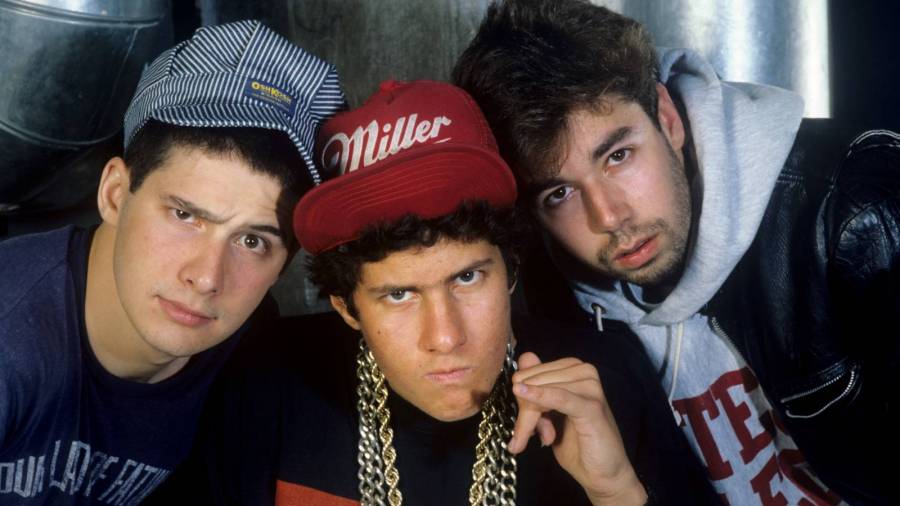 New York, NY – A New York community board rejected a proposal to rename the Lower East Side corner of Ludlow Street and Rivington Street – the same corner immortalized on the cover art for the Beastie Boys' 1988 album Paul's Boutique — as "Beastie Boys Square" in 2014. Nearly a decade later, a renewed application has reportedly been approved.
According to PIX11, New York City council member Christopher Marte said the board finally voted to make "Beastie Boys Square" a reality.
"As many of us know, once the Beastie Boys hit the scene, it really changed the Hip Hop game," Marte said. "I see it as a celebration. A celebration for the Lower East Side, a celebration for Hip Hop and especially a celebration for our community who has been organizing for a really long time to make this happen."
While the bill still needs approval from Mayor Eric Adams, Beastie Boys fans are already celebrating. After all, it was a long road to even get passed the first step. But then again, it's surprising it took 10 years after MCA's death to make it happen.
Mike D, Ad-Rock and MCA changed the game when they hit the scene with the 1986 classic Licensed To Ill, selling over 20 million records worldwide and becoming the biggest-selling rap group of all time.
After eight albums, including 1989's Paul's Boutique and 1992's Check Your Head, they released what would turn out to be their final effort — 2011's Hot Sauce Committee Part 2. MCA passed away just a year later from cancer at the age of 47, a tragic end to their career.
Since then, the surviving members haven't really done much musically, although Mike D currently hosts a show on Apple Music called The Echo Chamber. They also released a book called Beastie Boys Book in 2020 chronically their journey from wild punk rock kids running around New York City to Hip Hop legends.
On August 7, a tribute event honoring both Run-DMC and the Beastie Boys dubbed "Together Forever: Jam Master Jay + MCA"  goes down at Adam Yauch Park in Brooklyn with "special guests" performing throughout the day. A portion of the event will be dedicated to late photographer Ricky Powell, who often toured with the Beastie Boys and captured some of their rowdiest moments on camera.