Outkast's Legendary Studio The Dungeon Makes truTV's '101 Places To Party Before You Die' Series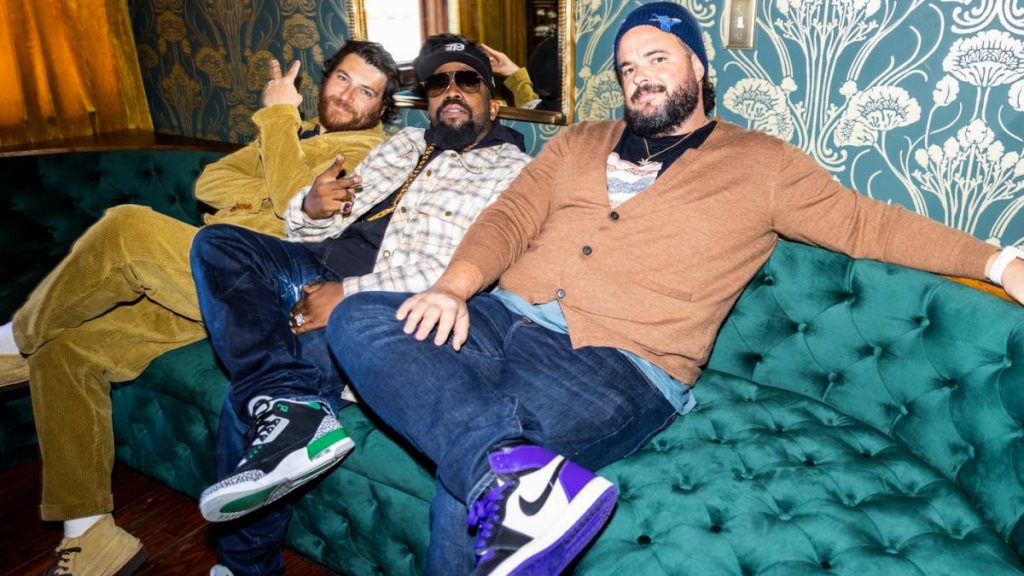 Atlanta, GA – Big Boi and André 3000, collectively known as Outkast, made some of their best music in The Dungeon studio and now, it's part of truTV's television series 101 Places To Party Before You Die. 
In an exclusive clip obtained by HipHopDX, Big Boi takes co-hosts Adam Pally and Jon Gabrus on a tour of the Lakewood Heights home where Outkast and the rest of the Dungeon Family began their journey to Hip Hop infamy. As Daddy Fat Sax notes, "This is where we started in high school."
Surrounded by a neon sign with Three Stacks' famous quote — "The South Got Something To Say" — and crushed velvet couches, Pally and Gabrus determine it's like "the Vatican of Hip Hop." After they ask if they can essentially blow up Big Boi's bathroom, that's where the tour ends (and justifiably so).
101 Place To Party Before You Die was inspired by the best-selling book 101 Places to Get Fucked Up Before You Die. Comedians and longtime friends Pally and Gabrus are granted family-sanctioned, extended weekend escapes to venture across the U.S. to different destinations. From unique foods and drinks to local sites, they explore what several cities have to offer, including Maui, Moab, Miami, Puerto Rico, Portland, Richmond, Atlanta and Denver.
Big Boi and André 3000 listed The Dungeon on Airbnb for $25 a night in June 2021, giving Outkast fans the change to relive Dungeon Family history and even record their own sounds at home where Southern classics such as "Southernplayalisticadillacmuzik," '"Spottieottiedopaliscious" and "Elevators" were made.
"Atlanta is my home and I grew up with The Dungeon Family in this house," Big Boi said at the time. "We would spend hours hanging out in the basement, writing rhymes and putting together beats. Since purchasing the home, I've been excited to open its doors and welcome the next generation of artists to the space that inspired countless songs."