Pete Davidson Addresses Kanye West's Claim He Has AIDS In Return To Stand-Up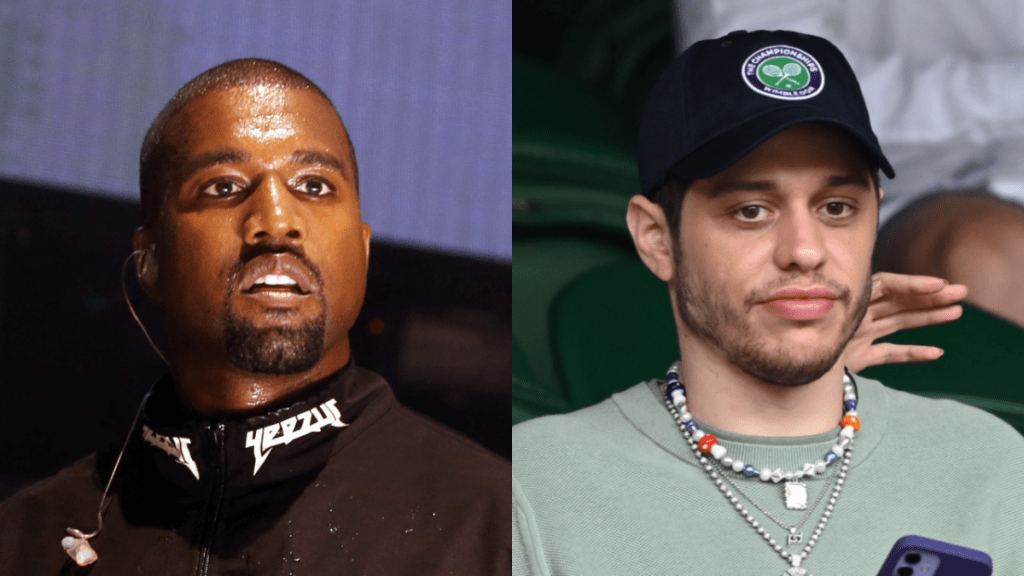 Pete Davidson made his return to stand-up comedy at The Hollywood Bowl on Thursday as part of Netflix Is A Joke: The Festival. It marked the first time the Saturday Night Live actor had performed comedy in three years.
Obviously, Davidson's life has drastically changed since 2019. He's currently dating one of the most famous women in the world, Kim Kardashian, who just happens to be Kanye West's now ex-wife. Over the course of several weeks, Kanye targeted him on social media, decapitated him in the video for "Eazy" with The Game, nicknamed him "Skete" and accused the 28-year-old of having AIDS as he struggled with Kardashian's new relationship.
View this post on Instagram
Davidson addressed Kanye's claim during his routine according to Entertainment Tonight, joking Ye was probably right because he's a "genius." He also quipped being humiliated is "weird when you can't do anything about it."
Davidson went on to joke about Jack Harlow collaborating with Kanye on Donda 2 but claimed he wasn't bothered by it despite his friendship with Harlow. He later admitted if his King of Staten Island co-star Bill Burr went to Ye's Sunday Service, it would be a different story.
Elsewhere in the routine, Davidson recalled going to a basketball game with fellow comedian Chris Rock in December 2021 "before life was over," a reference to the Will Smith Oscars slap and Kanye's harassment.
Ye has since stopped using social media and refrained from attacking Davidson as he reportedly seeks treatment. As a source told ET, "Kanye has been laying low and focusing on healing. He is trying to disconnect from all the drama that happened between him and Kim. He is focused on taking care of himself, getting healthier, and removing himself from all the craziness. He cares deeply about his family and kids. They are his number one priority and he's working on himself."