Pharrell Explains What Makes Kendrick Lamar A Great Songwriter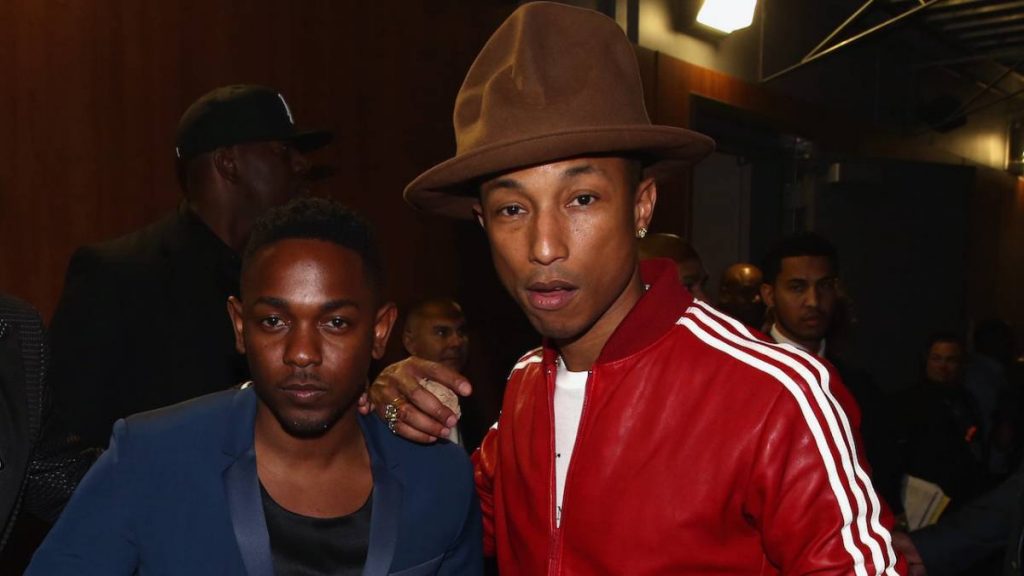 Multi-platinum producer Pharrell Williams got a first-hand, unfiltered look at the type of intensity Kendrick Lamar manifested while creating his fourth-consecutive chart-topping Mr. Morale & The Big Steppers album earlier this year.
On Friday (June 11), the Virginia native appeared in an exclusive interview with Zane Lowe for his Apple Music One show and opened up about his experience working with K. Dot and Tanna Leone while producing the standout album track "Mr. Morale," revealing his thoughts that the pgLang lyricist's pen is unmatched in the process.
"Kendrick is one of the greatest writers of our times, and he is a great writer because he knows how to be very disciplined with a subject matter," Pharrell started off. "He knows that stickiness is important, and he knows that it has to feel great. So when we were making 'Mr. Morale,' I watched the rhythms hit him and I watched it just bubble to the surface, whatever the song was making him feel, and I watched him commit to that, and I watched him stay disciplined."
He continued, remarking on how Kendrick Lamar's unique approach to breaking down social caste barriers afforded the project a bold level of authenticity that the world seemingly needs right now.
"He's different," Pharrell said. "In terms of this album, this whole body of work, there's a whole lot of conversations that not only we as Black men but just men, period, and even other matters, just humans needed to talk about. It was like nobody was really saying it, and if they were, they weren't really saying it in a cohesive way, and he just raised his hand and said, "I'll do it." This album's going to be medicine to a lot of people."
Pharrell went on to discuss his new "Cash In Cash Out" single featuring Tyler, The Creator and 21 Savage, how A$AP Ferg helped him regain his creative edge prior to the pandemic, the meaning of Pusha T's No. 1 Billboard 200 Albums Chart debut for his It's Almost Dry, and his upcoming music festival during Juneteenth weekend.
After founding the event in 2019, the 2022 edition of Pharrell's Something In The Water festival will descend on Washington D.C. from June 17 through June 19 and features a stacked lineup of artists including Usher, Ashanti, Ja Rule, Thundercat, Tierra Whack, Denzel Curry, EARTHGANG, JID, Lil Baby, Roddy Ricch, Run The Jewels and many, many more.
Check out the full interview below.