Pharrell Recruits Tyler, The Creator & 21 Savage For 'Cash In Cash Out' Video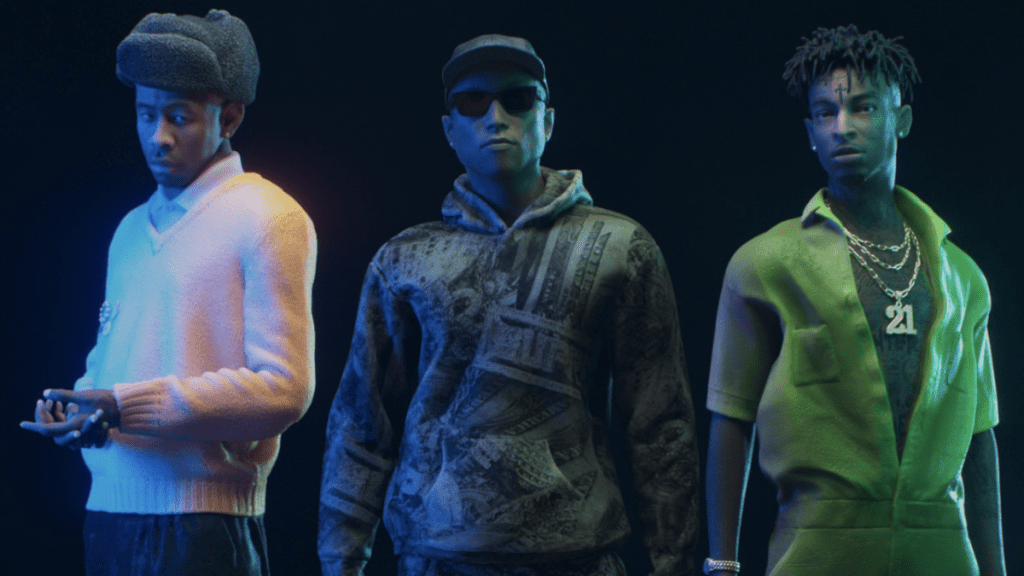 Pharrell returned on Friday (June 10) with his latest single "Cash In Cash Out" joining the worlds of Tyler, The Creator and 21 Savage.
The record isn't Skateboard P leaning on his typical ethereal beats, but rather Pharrell making use of an 808 drum and snares in a stripped-down production.
Pharrell is the king of drip!!
How the hell he do that shit for so long ?
??‍♂️

— Saint Laurent Don (@21savage) January 17, 2022
21 sets the tone for the chorus by simply repeating the track's title before diving into his own verse. As for the visual, it's 100 percent claymation with the Slaughter Gang rapper using a money counter from his throne with giant women hula hooping in front of him.
"Put me in a third-world country in the middle of the slums/I'ma turn it to a million-dollar street/Pharrell made this so it's a million-dollar beat," he raps.
student and teacher pic.twitter.com/jB3uC3ji2V

— T (@tylerthecreator) June 10, 2022
Tyler takes the baton and invades the beat by taking full advantage of the opportunity to rhyme over another Pharrell composition.
"Track needed life, n-gga, so they put me on it/N-gga, you don't be on who be on and two/I got three kids, I think he just might put a sheet on it," Tyler boastfully raps.
"I knew the track was aggressive, and it doesn't let up. So it's like those are the two," Pharrell told Apple Music's Beats 1." It's like letting two pit bulls loose. Ravenous. Two ravenous wolves….Tyler went crazy. He had done that verse before he put his last album out."
"Cash In Cash Out" definitely has a chance to be a summer hit. They will most likely debut the record with a live performance at P's Something In The Water Festival as all three artists slated to perform over the weekend.
Watch the video below.