PnB Rock's New King Von Song Adds To A Star-Studded Discography Of Rappers Gone Too Soon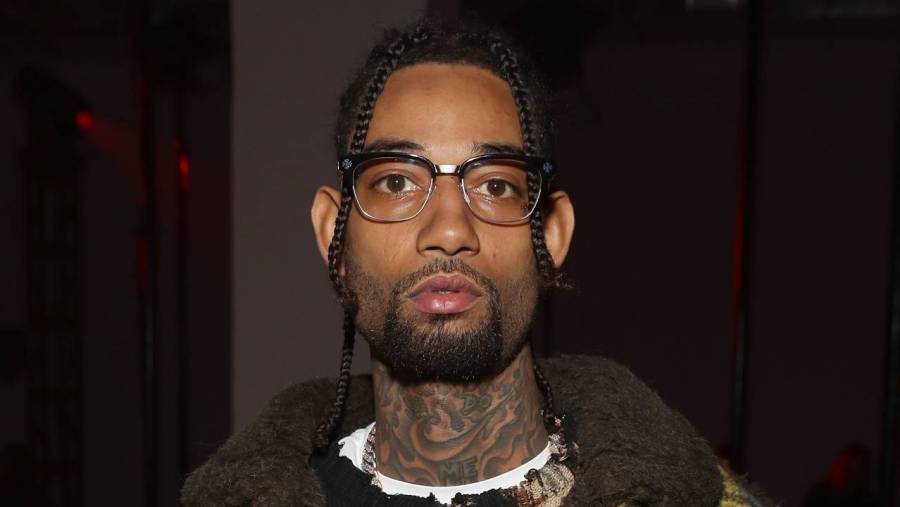 PnB Rock returned on Tuesday (January 19) to unleash a silky single featuring an assist from the late King Von. The Philly crooner also hopped on Apple Music's Beats 1 with Zane Lowe to reminisce on his friendship with the OTF rapper and how the collab came to be.
"Me and Von connected outside of music," he explained. "I met him through [Lil] Durk. He just was a cool individual, he was different. He was a rare breed. We was more so on a brotherhood, if I'm ever in his city, he up in my city. We linked up, we pooled up. It wasn't only just music, that was some brotherhood we had. bro. He was just a cool down to earth individual man."
Rock was sitting on a record he knew would be perfect for Von and following a FaceTime conversation, he sent it over and the Chicago native shot it right back to him with a menacing verse the very same day.
"I sent it to him, he literally sent it back the same day," he said. "Because he was like, 'Bro, I'm surprised you sent me one of these. These one of them ones that they'll be trying to sing. Like this is one of them.' I'm like "Yeah, this is that next level shit right here, bro."
He continued, "I feel like Vonnie had one of these types of records, where so a next level artist gave him that forefront. Whereas he already got pieces with Durk, he already got a few big seats. But I was one of those artists that gave him my platform and gave him one of the bigger songs that I had in my catalog ready to go away. It was like he did his thing on that shit, bro."
Rock isn't a stranger to suffering losses to those he was close with in the Hip Hop industry. Prior to Von's death in November 2020, the melodic rhymer connected with Pop Smoke on multiple occasions including a pair of guest appearances on Meet The Woo 2 and Shoot For The Stars Aim For The Moon deluxe standout "Backseat," where Pop posthumously joined him in the singing lane.
The Catch These Vibes artist's friendship with XXXTENTACION is also well-documented. Rock hopped on X's ? album for "SMASH!" just prior to his death and the two also collided for Rock's 2019 "Middle Child." X was shot and killed in an armed robbery outside Riva Motorsports dealership on June 18, 2018.
With Rock coming up on two years since releasing TrapStar Turnt PopStar, fans are patiently awaiting his next album, but he isn't making any promises on the album front.
"We always got a lot of music," he detailed. "As an artist, I got a catalog. But I'm just working right now, I don't know what I'm going to end up putting out. Because, it's not that easy when you are an artist, you're signed to a label. It's technical difficulties. I'm not able to put out as much music as I would like to, but that's cool to me. I'm pacing it out."