Polo G Left Speechless After Receiving Iced-Out Rolling Loud Chain: 'I Don't Even Know What To Say'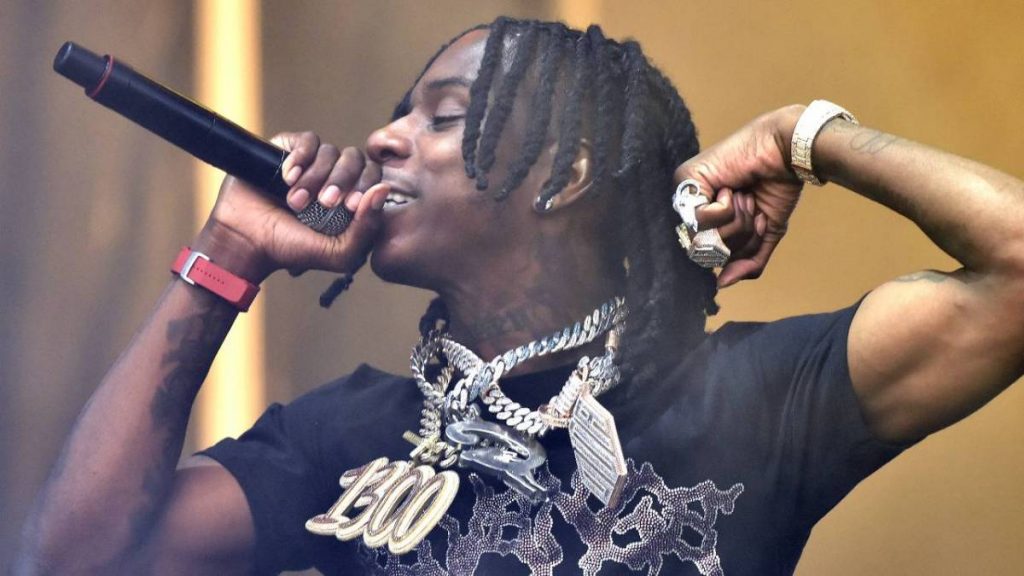 Miami, FL – Polo G hit the Rolling Loud Miami stage over the weekend and he was greeted with some new bling when he finished his set.
ShopGLD gifted the Chicago native with an icy Rolling Loud chain on Saturday (July 23) and he was dumbfounded by the size of the massive RL pendant.
"I don't even know what to say, man," Polo said in shock while staring at the piece. "I just been getting so many awards on this journey. I love Rolling Loud, man."
View this post on Instagram
Polo also sat down with Rolling Loud for an interview where he teased his upcoming album which will be fully produced by Southside. The project is due out later this year.
"I got an album that I'm dropping with Southside," he said. "The name to be announced, but it's a lit project. This some of my coldest shit I've dropped in a minute. I'm back in my bag."
Polo G wasn't the only artist to receive a chain as Lil Baby was hooked up with some thick ice to wear around his neck courtesy of the Wiz Khalifa-supported ShopGLD. In the clip of Baby, fans get a better look at the "RL Miami" pendant.
View this post on Instagram
Baby's good friend and NBA superstar James Harden was in the building as well and he can be spotted at the start of the clip welcoming the 4PF boss to the GLDGang.
The "Yes Indeed" rapper previously teased an album that was set to arrive in July, but the month is nearly up and fans will have to wait just a bit longer for the follow-up to 2020's My Turn.
Lil Baby is currently out on the road as part of his One Of Them One's joint tour with Chris Brown. The next date will see the pair invade Newark, New Jersey on Tuesday night (July 26).