Post Malone Gets New Face Tattoo Dedicated To His Daughter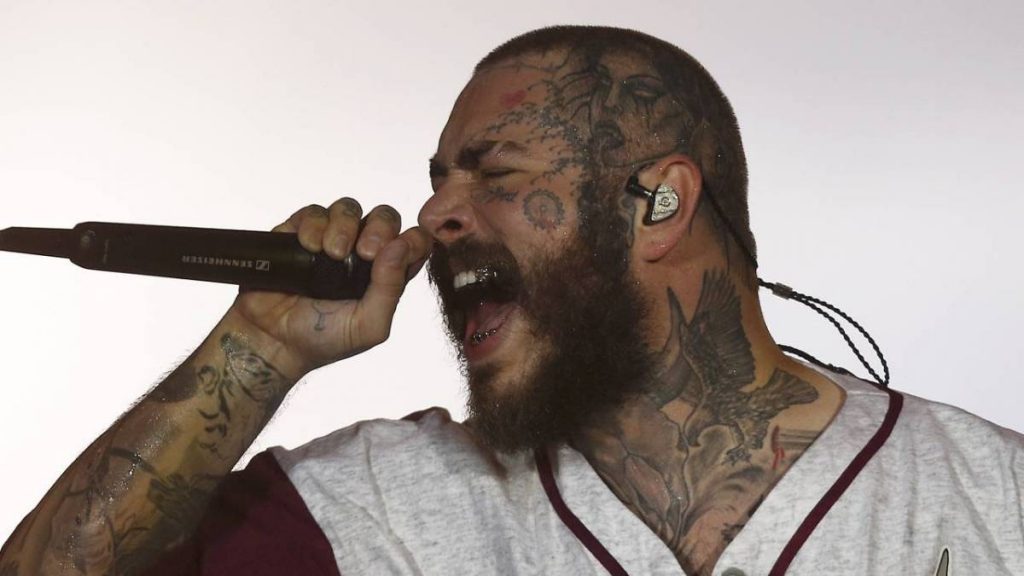 Indianapolis, IN – Post Malone has added yet another face tattoo to his body canvas, and his latest ink is reportedly dedicated to his baby daughter.
The Twelve Carat Toothache hitmaker got the initials "DDP" in Olde English font tatted on his forehead backstage after his show in Indianapolis on Sunday night (October 2).
According to TMZ, DDP are the initials of Post's daughter who was born in May. However, the rapper has yet to reveal the child's full name.
The tattoo was inked by artist Chad Rowe, who is no stranger to tattooing Post Malone since he's also responsible for the "Always Tired" script under his eyes.
This is Posty's second tattoo in honor of his daughter following the small "DDP" he got inked on his cheek earlier this year.
Post Malone's new tattoo could possibly be his daughters initials, "DDP" pic.twitter.com/NIds123O0b

— PostyOnChart (@PostyOnChart) July 4, 2022
Post Malone opened up to GQ last week about fatherhood and how tough it was to leave his newborn daughter to hit the road for his Twelve Carat North American Tour.
"She's coming out more often now," he said. "She's huge, she's super tall, and she's such a legend and I'm just happy to see her. It is heartbreaking having to leave and not be able to be with her all the time."
The 27-year-old said he's just happy his daughter hasn't cried when he's played her his music. "She hasn't cried whenever I put my music on so far, which I think is a good sign, but we'll wait and find out," he added.
"She's going to have to like my music, I think, [or] she's going to get used to it — I know everybody at the house plays it for her and hopefully, they'll get stuck in her head."
Post Malone's Twelve Carat Tour kicked off in Omaha, Nebraska on September 10. Features his "Cooped Up" collaborator Roddy Ricch as support, the 33-city trek continues in Philadelphia, Pennsylvania on Thursday (October 6) and wraps up in Los Angeles, California on November 15.
The tour hasn't been smooth sailing so far as Post broke his ribs after taking a nasty fall during his show in St. Louis, Missouri last month. He was later hospitalized due to breathing difficulties and forced to cancel his September 23 stop in Boston, Massachusetts.