Public Enemy's Flavor Flav Posts 3-Year-Old Son On Instagram For First Time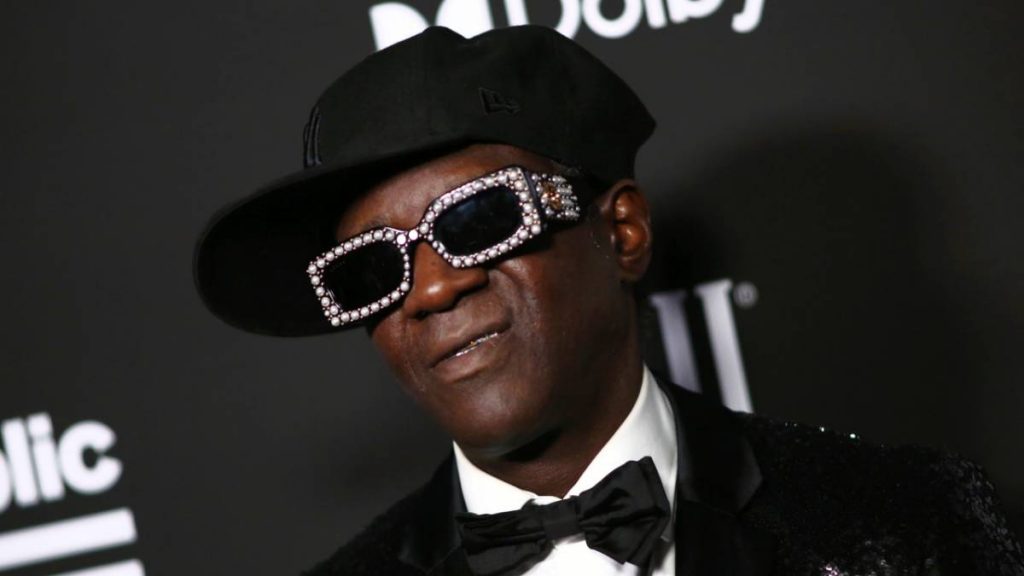 Los Angeles, CA – Public Enemy member Flavor Flav is the father to eight children, his youngest being 3-year-old Jordan. While the former Flavor of Love star initially questioned the paternity of his son, the 63-year-old Hip Hop legend has finally come to terms with the fact he did, in fact, father the child with his ex-manager Kate Gammell.
On Thursday (July 21), Flavor Flav posted a photo of Jordan to his Instagram account for the first time in honor of his 3rd birthday. As Flav wrote in the caption, he's endlessly impressed with his son's budding musical talent and can't wait to see what the future holds for him.
"FLAVOR FLAV! My son Jordan's third birthday!!" he wrote. "I'm very proud of my son's musical skills…upcoming drummer and singer at 3 !!! He's incredible ladies and gentlemen. Yeah y'all will be seeing him soon trust me…FLAV."
View this post on Instagram
The relationship between Flavor Flav and Jordan's mother has been challenging at times. In May, TMZ reported Flav was paying $3,000 a month in child support and seeing Jordan once a week, which Gammell disputed.
"We decided to settle outside of court because Flav said he was going to be there for Jordan, seeing him once a week, pay $3,000 a month and pay his medical," Gammell told HipHopDX at the time. "I trusted him. He also has only seen Jordan six times since he was born in 2019.
"The terms of the agreement we came up with is that Flav's child support is based upon his income, but he has not provided the required documentation to determine that. He does gigs and doesn't give me the contracts. He is hiding his income."
For now, it looks like things are peaceful between the co-parents, and Flavor Flav is clearly enjoying spending time with his youngest son. Check out Gammell's birthday post below.
View this post on Instagram