Pusha T Credits Diddy For Rap Success: 'Your DNA, Fingerprints & Spirit All Over This Muthafucka!'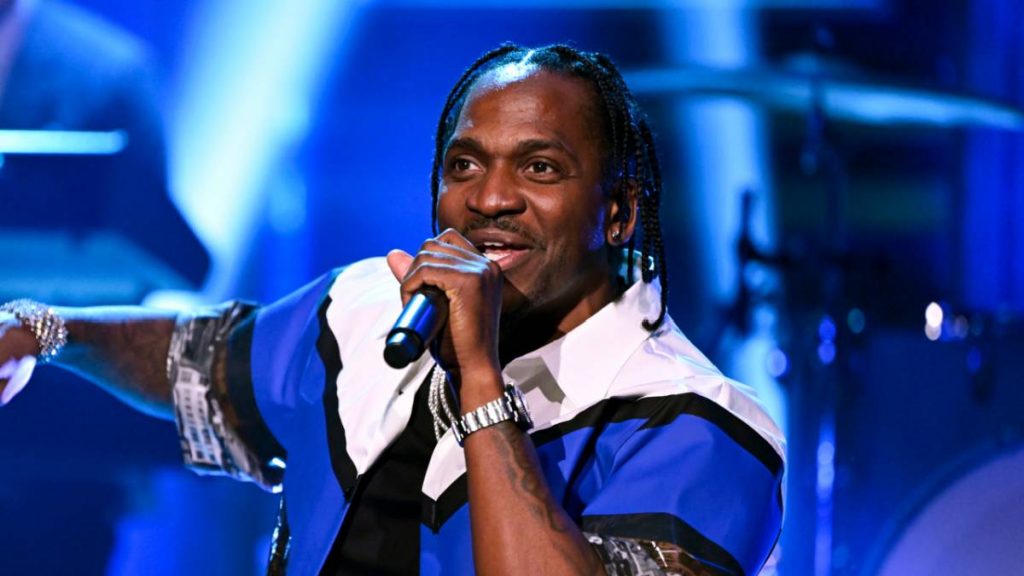 Pusha T has been a heavy topic of conversation in the rap community since dropping It's Almost Dry last week, the highly anticipated follow-up to 2018's DAYTONA. As the former Clipse rapper continues to do press around the album, it looks like he's doing some reflecting of his own on social media.
On Monday (April 25), King Push shared an Instagram video of Diddy listening to the track "Just So You Remember" and saying, "I got an album review. Pusha T. It's Almost Dry. Magnifique, Magnifique, Magnifique. Work of art. Listen to it, download it, support it, take a brother No. 1. Let's go."
Push responded in the caption, "Anytime I've ever had a lack of inspiration, I searched for you. When I throw my voice in the studio, mimicking BIG, and the writers/fans notice…what they don't know is, it was you in 2015 showing me how to turn the corner in those verses to add magic to the song. You've always shared the codes with me. Whether approving my albums on the outdoor home speakers at the LA estate to driving the causeways on golf carts thru Miami Beach just listening to a mogul talk.
"I say all this to let you know, although @pharrell and @kanyewest executive produced #ItsAlmostDry , it is your DNA, your fingerprints, and your spirit all over this muthafucka!! Thank you for everything @diddy."
View this post on Instagram
Diddy and Pusha T's friendship stretches back over a decade. In 2009, Clipse left Jive Records for Columbia and recruited Diddy's in-house production team The Hitmen to work on their third album Til the Casket Drops, a departure from their previous work with The Neptunes' Chad Hugo and Pharrell Williams.
The project included features from Kanye West, Keri Hilson, Pharrell, Cam'ron, Ab-Liva and Yo Gotti. The album debuted at No. 46 on the Billboard 200 but would prove to be Clipse's last album. Pusha T then went on to pursue a solo career on Kanye's G.O.O.D. Music imprint, while Malice changed his name to No Malice after converting to Christianity.
The production for It's Almost Dry was equally handled by Kanye and Pharrell. Early sales projections for the album have Push taking the No. 1 spot on the Billboard 200. According to HitsDailyDouble, his final project under the Def Jam banner is projected to move between 50,000-55,000 units in its first week; 4,000-6,000 of which will be in pure album sales.