Pusha T Extends It's Almost Dry Tour Following Clipse Reunion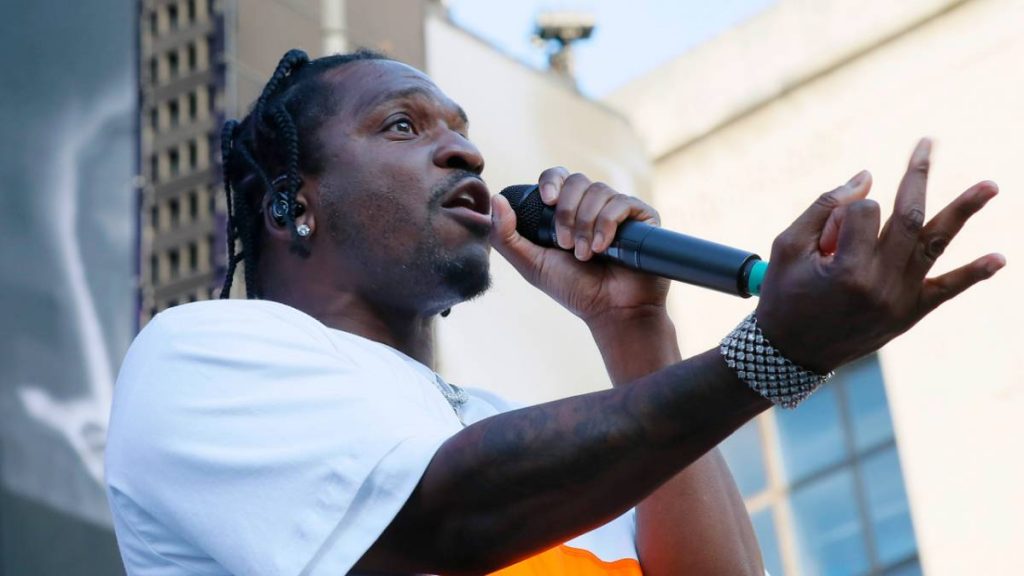 As his fourth solo album continues to rack up plaudits, Pusha T has extended his It's Almost Dry Tour with 29 new shows.
Announced on Wednesday (June 22), the second leg of King Push's U.S. trek kicks off in Philadelphia, Pennsylvania on September 3 and wraps up in Wallingford, Connecticut on October 30, with stops in New York City, Houston, New Orleans, Atlanta, Miami, Boston and Washington, D.C. along the way.
The tour — which promises yet-to-be-announced "special guests" — also swings through Pusha's home state of Virginia with shows in Norfolk and Richmond on September 22 and October 22, respectively. Tickets go on sale Friday (June 24) via Pusha T's website.
View this post on Instagram
Phase one of the It's Almost Dry Tour included a dozen cross-country dates with support from up-and-coming Bay Area collective AG Club, beginning in Seattle on May 23. Coincidentally, the first leg wraps up in Philadelphia, where Pusha T will pick things up, on Thursday night (June 23).
Aside from bringing his latest material — and old favorites — to life throughout the tour, Pusha T has shared the stage with some of his closest collaborators. During his June 4 concert at The Novo in Los Angeles, the G.O.O.D. Music president brought out Pharrell as a surprise guest and gave him his flowers.
"Without Pharrell, there is no It's Almost Dry," Pusha told the crowd. "He brought a whole different dynamic to my album, man. I love you, bro, for everything, always. You brought me in this game, you taught me everything! Everything! Clothes, dressing, what you want? You did it. Real shit, no lie."
Skateboard P, who produced It's Almost Dry alongside Kanye West, responded in kind by saying, "Man, I am just so proud of my brother. He's been doing this for over 20 years. Number one album in the country. Everybody has been talking about it, y'all know this is the best one."
The tour announcement comes just days after Pusha T reunited with his partner-in-rhyme and big brother Malice at Pharrell's Something In The Water festival in Washington, D.C., marking the Clipse's first performance in over a decade.
The Virginia Beach duo hit the stage to perform their verses on Justin Timberlake's 2002 hit "Like I Love You," before treating the crowd to coke rap classics like "Grindin,'" "Mr. Me Too," "Cot Damn" and "What Happened to That Boy."
The brothers Thornton have dropped two collaborations this year — "Punch Bowl" and "I Pray For You" — and considering Pusha T said in April he's "very confident we can do [another] Clipse album," there might be more where that came from.